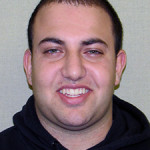 By: Elias Totah
Summit Staff Reporter
It is a rather interesting time for our San Diego Chargers. First, reports coming out that the San Diego Chargers and Oakland Raiders wanting to co-exist at a brand new stadium in Carson, Calif., was disheartening for Chargers fans to hear. The overarching feeling in San Diego is disbelief, but we need to understand that the topic was going to come up sooner or later.
On Tuesday, March 2, the Chargers held a public forum at Qualcomm Stadium for all Chargers fans to come and share their input on what San Diego should do going forward. The Citizens' Stadium Advisory Group gave the fans a chance to share ideas for three full hours. The atmosphere was moving; it went from a public forum to a pep rally the minute it started. As a fan in attendance, I came to a conclusion that there was not as many stadium ideas that I would have liked to hear. Instead, fans were talking about their lives as a Chargers fans and their experiences at the stadium.
The only two locations for a new stadium that the Chargers task force wanted the fans to respond to was Downtown or Mission Valley. Most in attendance preferred the Mission Valley site, but for one reason: Tailgating. If our focal point is seeing which location will benefit us to tailgate and have a good time before the game, then San Diego as a community is missing the point. If we have the opportunity to build a new stadium in Mission Valley and in practically the identical location of where Qualcomm Stadium is as of right now, then we should be fine with that.
When it was all over, the feeling at the public forum was that the stadium group did not get the answers they were looking for as a whole. Though there were good ideas and good feedback at times during the forum, I feel that Chargers fans needed to take another angle at vowing for a new stadium. We needed to talk about how this will benefit us in the long run as a city. More jobs in the Mission Valley area will be established. More events will be held at the new stadium site for NCAA Basketball games, concerts, shows and more. By building a new stadium locally, it will allow us to have the Super Bowl right here in San Diego for years to come.
The idea would be while the Chargers are still playing at Qualcomm, a stadium would be built right next door. A proposed stadium would not be done until the offseason of 2016 or 2017, I would assume. That would be the proposal for the Mission Valley site.
Meanwhile, at the Downtown site proposal, the idea is to build a stadium right next to Petco Park. At the public forum, I noticed one man that made a very valid point. He said, "Why should we move our Chargers away from one of the most beautiful and most popular cities in the world?" This would be a destination that would attract outsiders if a new stadium is built.
All in all, the public forum was a success. Supporters came out and gave their two cents on what we should do. I was impressed with what the fans had to say, even though I did not hear what I wanted to hear at times. We should a lot of passion for our Chargers that hopefully that gives the team's officials and the task force the swing vote to keep them here.