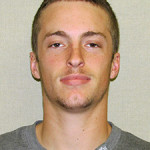 By: Dylan Haugh
Summit Staff Reporter
Since their miracle World Series run in 1998, the San Diego Padres have seen little success in the standings and the box office. The Friars have only eclipsed the .500 mark a measly five times, and have reached the playoffs just twice in that 16-year span. The club has been very frugal in terms of salary cap, building through the draft rather than dabbling in the free agent market. Oh, how the times have changed.
At the annual MLB Winter Meetings, which were held in San Diego in December, newly-appointed general manager A.J. Preller struck a blockbuster deal with the rival Los Angeles Dodgers. The deal sent long-time All-Star Matt Kemp packing his bags for sunny San Diego, instantly striking a fire underneath a once irrelevant franchise.
Preller wasn't done, however, working fast at the helm and hauling in two more All-Stars, Justin Upton, Derek Norris, the 2013 AL Rookie of the year Will Myers, and a former World Champion, as well as Will Middlebrooks. Preller's lightning moves completely revamped an anemic lineup that was ranked last in the National League in hits and runs in 2014.
The final piece to the puzzle came to fruition with the signing of free agent ace James Shields to a four-year, $75 million deal. Shields' contract ranked him as the Padre's highest pitching contract since Jake Peavy's three-year, $52 million deal during the 07-08 offseason. The 33-year-old California native and current San Diego resident has been Mr. Consistent, throwing eight-straight 200+ inning seasons and reaching the World Series twice in that span, with the Rays and the Royals.
The Padres have already succeeded in instilling some hope to a fan base that frankly hasn't been there to support a team that has been going nowhere in years past. The Dodgers and Giants have not only dominated the NL West, but also Petco Park, turning it blue and orange when their teams are in town. And it's very easy to win the offseason; moves look great on paper but don't necessarily translate to wins on the field.
Still, the future is bright for baseball in San Diego. It's no coincidence that San Diego received the 2016 all-star weekend bid after filling up the checkbook this winter. Relevancy is right on the doorstep for San Diego and baseball. It's up to the Friars to live up to the highest expectations in Padres history.