By: Dorion Billingslea & Ashley Stout
Finally in spring and things are starting warm up, which means going lots of places with your friends, whether it's out to the beach or a day at the mall. Since summer is three months away, this would be the perfect time to start working on your summer body to look fierce wherever you go.
For inspiration, you could start buying the clothing sizes you're inspiring to fit in to so that you will have motivation get into those clothes by the time summer hits. Since these hot days are starting to come, almost everyone will be wearing some type of shorts, whether it's guys wearing cargo shorts or girls wearing jean shorts. A new popular jean style for woman that is going around is high-waisted shorts, which are jeans shorts that just go up to the belly button.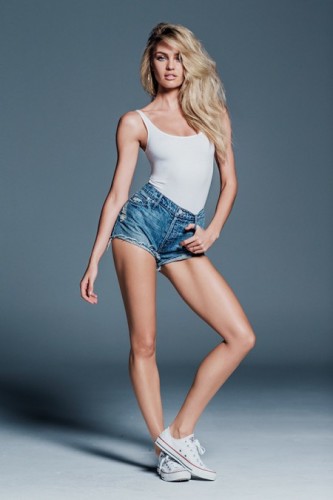 While transitioning into spring, it's really important to wear something you feel comfortable in and find your own personal and unique fashion. With the weather getting really warm, there will be lots of people wearing more revealing clothing, especially when going to the beach. When seeing people wearing something different or raunchy, you might feel pressured to do the same. Just go with your instinct that makes you look fashionably comfortable, because you never know, you could be the one setting a new trend or bringing a new trend back.
It's also always good to wear clothing that fits your figure because some clothing really isn't for some people. You don't wanna wear something too tight, but you don't wanna wear something too loose. Remember if you're going somewhere important, it's always good to get a second or third opinion.
Store Spotlight:
With trends coming in for spring, there are so many places you can go that it might be overwhelming. This month, there is a store that shines with all of the latest trends. American Apparel might be a little pricey, but for what you buy, you can be sure that you're getting your money's worth. This store has clothes for men and women, with all types of colors and styles you can buy.
PETA:
For those who are unfamiliar with PETA, it's an organization that  fights against animal cruelty. If there is any event or person or supporting animal wearing, PETA always seems to be there to protest against it. Fashion Week events are no exception.
Every time fashion week starts their shows, PETA can usually be found outside protesting. During New York fashion week, the weather was so cold that you could hardly be outside, so some celebrities chose to wear fur coats. Protesters were still not having it, marching around with their signs yelling names at them.
We all know PETA means business and takes these things serious when they have celebrity targets. For example, back in 2012, Kim Kardashian got flour bombed at her own red carpet for wearing one of her famous fur outfits. Kim obviously brushed that incident off years later, because both she and her baby North West wore fur coats in the cold city during fashion week. And she wasn't the only one who sported the fashionable look; many other celebs, like Chris Brown and Karrueche Tran didn't seem worried about PETA either.
FROM LA TO PARIS:
The most anticipated time of the year for all fashion lovers is Fashion Week. From New York to Paris to Milan, everyone is eager to see what fashion designers have brought to the table for the upcoming fall and winter seasons.
Overall across all fashion weeks, fashion designers played with the textures of hard and soft. Fur was the biggest statement piece used in many fashion designers collections, whether it be coats, scarves, vests or shoulder pieces.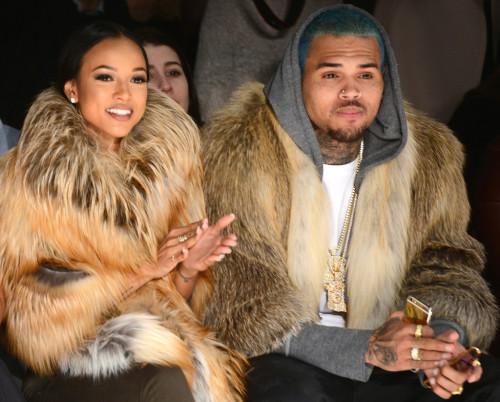 Beside fur, colors ran wild, with subtle whites and pastels to shockingly dramatic neons and rich colors. Designers played it safe or laid it out on the line, with no inbetween. Metallics, embroidery, fringe and jewels covered many of the pieces as well, some looks looked a bit chunky and messy, but the crowd seemed to love every bit of it.
Fashion statements were seen all across the runway but the biggest fashion statements were seen off the runway. Street style played a big part in this year's fashion weeks. Everyone showed up dressed to impress in the latest trends. Coats from short to long, turtlenecks in rich warm colors and pants from ankle to flowing bell bottoms. The most notable trend was the boots, representing in tall, short, leather, velvet and many more. This fashion preview definitely has us excited for 2015's fall and winter collections.
Mercedes-Benz Fashion Week, also known as New York Fashion Week, kicked off the fashion season in mid-February. Top designers from Michael Kors to Yeezy showed off all of their top collections. Since the event was at the same time as the NBA All-Star game, held at Madiso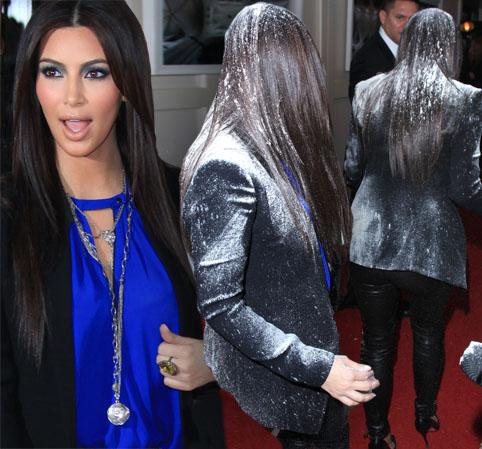 n Square Garden, The Big Apple was flooded with lots of celebrities.
Paris Fashion Week, the last of the fashion season, was held March 4-11. Not a lot of celebrities traveled halfway across the world for this fashion week but top designers still showed off their best looks from Louis Vuitton to Balmain. The highlight show of Paris fashion week was the Balmain show with top models walking the runway and young creative designer Olivier Rousteing.
Q&A w/ Dorion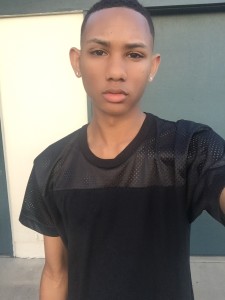 What is a good shopping app for online orders?
Wanelo is a great shopping app for not just clothes, but any specific thing you are looking for. Every trendy item on the app is mixed up with different brands, and it also gets to know what you like to shop for so it can give you great recommendations.
Is it OK to wear shoes without any socks?
It definitely depends on what type of shoe you wearing. If you're wearing sneakers like Jordan's, then you should wear socks, but if you're wearing something like Ugg boots or Vans shoes, you don't really need socks.
Do girls like guys who sag their pants?
It depends on the girl, but mostly likely not because it sometimes looks very sloppy unless your outfit is on point. If you like sagging and want it to make it look good, rest your pants where they naturally seem to fit.
Is fashion a must everyday?
No, especially if you're having a rough day– and every college student has a lot of those. There are some people who just come to college and don't even feel like getting dressed, which is definitely understandable. But don't let some college students fool you; they might look rough during the school day, but like a totally different person on the weekends.