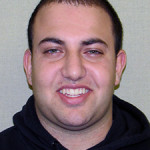 By: Elias Totah
Summit Staff Reporter
The vision of both men's and women's tennis seem to excite Grossmont college. Men's and women's tennis both have history behind their respective teams. Men's tennis finished #2 in California at the Ojai Championships. They had two all-americans that year, Phillip Wulf who played singles and doubles and Steven Oechel who played doubles. Both two respected tennis players in Grossmont college history, the men's team is looking for that type of star power to jump start the team this year. Scott Strange, who was a former national coach of the year knows how to win tennis matches because of his previous experience in the past.
On the other hand, the women's team has had a more decorated history than the men's team. The women's team are 11 time California Community college tennis team champions. They won 2014 Pacific Coast conference championship and are looking to add to that this year. The highlight all year was singles and doubles all star, Jaella Conway. Her teammate, Marlayna Durant was just a doubles champion but played alongside C onway throughout her career.
With the renovation of the newly acquired tennis courts, there should be an extra motivation to get on the court and play at an even higher level. The must needed tennis courts had not been re-done since 1967. Adding 10 new tennis courts was a priority over the summer for Grossmont college. The courts had problems with drainage and frequent cracks that required repair on a daily basis.
As for the tennis teams, both with decorated history have something to prove this coming year. Hopefully, both tennis teams can come out on top in conference play and solidify their spot in state contention as well