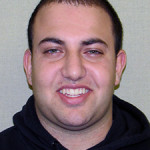 By: Elias Totah
Summit Staff Reporter
The San Diego Gulls are officially back, ladies and gentlemen. When the news broke last month out about hockey being back in San Diego, the city erupted with excitement.
The amateur team will be playing at the Valley View Casino Center next season.
San Diego has not had a hockey team since 2006, when the Gulls were a Junior A team, which is a division of players that are 20 years old or less. Now, the Gulls are an American Hockey League team and an affiliate of the NHL Anaheim Ducks, meaning the Ducks could pull Gulls players up to play in their professional games on a daily basis.
The Gulls finished out this hockey season in Norfolk, Va., with a 6-10 record. They're looking to add more young talent to the team in the offseason and start focusing on being successful in 2016. As a feeder team for the Ducks, the Gulls are playing for a professional roster spot. The focus is to have players at this level develop and prepare to play in NHL.