Break Responsibly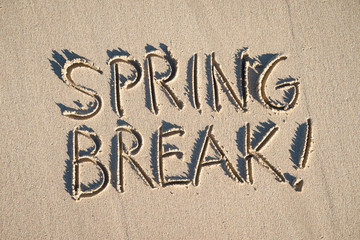 Hang on for a minute...we're trying to find some more stories you might like.
Combine Spring Break with adulting for a refreshing change.
Spring break… spring break… Spring break fo'ever," as said by Alien, actor James Franco, in the 2013 film Spring Breakers.
Though spring break for us Griffins lasts only a week and not "fo'ever," it's still the perfect time to take a breather
and let loose from all the stress of the semester so far. What doesn't relieve stress though is spending all your money and waking up the next day wondering what happened to your bank account, as well as your dignity. That's why this spring break we should practice having fun responsibly.
Responsibility during spring break means not breaking the bank, not getting arrested and most of all: Keeping
yourself safe. Responsibility is not just for the boring anymore. Responsibility can make you
more successful in life and it makes others jealous to see how you really can
have it all.
In order to budget this spring break, try using apps such as Airbnb, which allows people to rent homes and rooms
from homeowners instead of having to purchase an expensive hotel room. Another suggestion is if you are going
to go out to eat and drink often, try limiting the amount of mixed drinks you purchase while out, and instead
buy drinks at the grocery store or stay in to save money.
Being flexible with dates and times will help save money too. Try to plan as far ahead as possible in order to get the
best deals.
Luckily for us, we live in a spring break destination of choice. Our beach getaway dreams are only a car drive away. But if San Diego beaches are too pricey, there is always another paradise right across the border in Mexico.
Mexico cities Rosarito and Ensenada offer beaches and hotels similar to ours in San Diego. Mexico is a popular
choice for Southern California college students due to the close proximity, low prices and the legal drinking age
being 18.
But no matter where you are for spring break, safety is extremely important. According to the Wallin and Klarich
Law Corporation: "Many crimes committed during spring break involve alcohol use among college students who are still too young to legally possess or use alcohol…it is a misdemeanor for a person under
the age of 21 to have an alcoholic beverage in their possession…If you are convicted, you face a $250 fine, and will likely have to serve between 24 and 32 hours of community service… will result in a one-year suspension of
your driver's license."
Similar to the above quote, drug use and driving under the influence (DUI) are also common crimes committed
during spring break. A DUI will ruin not only your spring break, but could ruin your life for a long time. DUIs are extremely expensive and result in the loss of your license. Driving under the influence is not only dangerous to yourself but everyone around you. There is never an excuse to drink and drive.
"Drivers are legally alcoholimpaired when their blood alcohol concentrations (BACs) are .08 grams per deciliter (g/dL) or higher in all 50 states and the District of Columbia,"
according to the law.
According to BACtrack.com, "Your BAC level will remain within safe limits if you consume
only one standard drink per hour." As defined by the National Institute on Alcohol Abuse and Alcoholism (NIAAA),
a standard drink is considered half an ounce of alcohol.
We all know that conventional wisdom can be wrong, though, and sometimes wildly so. "Intoxication begins with the
very first drink…You can be impaired and arrested even if your BAC is under 0.08 percent," according to BACtrack.com.
Obviously, the way to be safest would be to remain sober and celebrate spring break without being under the influence.
But for those of you who are 21 and want to drink during the spring break, thereare other options.
In order to get around and still enjoy some drinks, consider using apps such as Uber or Lyft. They are great options for those who want to bar hop or go out on the town for a night and still get home safely. There are
promotions and coupon codes circulating all the time for a good deal on rides. If you are relying on your friend to be
the designated driver (DD), come up with a plan B just in case. Many times DDs end up drinking due to peer pressure or sneak drinks without their friends knowing.
Make sure your DD is reliable and sober if you decide to take this route. If there is a bar or restaurant close to
where you are staying, you can consider walking. But remember that being drunk in public is also a crime and being too intoxicated anywhere can be dangerous.
So, in order to stay safe and in possession of your values (monetary and moral), don't get too intoxicated, remain
alert and take advantage of deals and resources. Don't let your spring break cause consequences that will last into the
rest of your semester.

About the Writer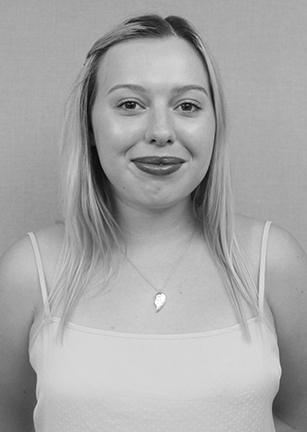 Jenna Wilson, Deputy Editor
Journalism major earning her journalism degree for transfer this semester. Has a passion for writing, singing and people. Loves her dog Bubba and spending...