Part of Our World
Grossmont College will embark on an incredible journey "Under the Sea" for its summer's musical.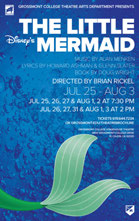 T he Grossmont theater department will be in full production mode this summer as it hosts the Summer Arts Conservatory program. The program invites local high school students, as well as Grossmont students and professionals from the community to collaborate for the production of The Little Mermaid. The story is a fairy tale, based on an original story of the same name by Hans Christian Anderson, about a young teenage mermaid named
Ariel who longs for nothing more than to be part of the human world.
Professor Brian Rickel, full-time acting instructor at Grossmont, will be directing this summer's musical, which he said Department Chair Beth Duggan has "always wanted" to happen.
"We got an opportunity for it five years ago," Rickel explained. "The goal of it was always to be able to bring high school students onto our campus to get a true collegiate experience in the theater, allow our students to become mentors to them, then also to pair all of them with professionals in the community." Rickel described how the high school and college students work together in every avenue of the production: the scene shop, costume shop, lighting shop, sound booth and on stage. "They are learning a true professional experience because all our equipment is either as good or better than what's being used in the theater community," he said.
Professionals who are active in the theater community but aren't currently working in theater education are brought in for roles such as guest directors or choreographers. This gives the students, both in high school and college, an
experience in professional theater. Heavy emphasis is placed on colleges and universities to educate young actors
because America does not have its own national training program, according to Rickel.
"Russia has a national theater, England has a national theater, Canada has a national theater, but we don't have a national theater," he said. "We have the college system."
The theater department views the Summer Arts Conservatory as an opportunity to show high school students the benefits of attending Grossmont College after graduation. "It's a great way for us to introduce students to the mindset that it's not only OK to come to a community college, it's beneficial to you financially and academically," Rickel said.
High school students who participate receive college credit for this learning experience and "do not pay a dime," according to Rickel.
Duggan explained: "The Theatre Arts Department pays the students tuition for the summer for these classes, so we have some very special donors that have given us money to pay the expenses of the students."
Rickel said he was in high school when The Little Mermaid film was released, sparking an affinity for the story in him. "When I was in high school, in early 1990s, The Little Mermaid came out, I was singing in choir, and I fell in love with the music back then," he recalled. "What I loved about Disney's The Little Mermaid were all the character actors. I just felt like the whole thing comes alive through the characters and not necessarily the love story. The decision of choosing The Little Mermaid is different from almost all past summer performances. The theater department's faculty playwright, Jeannette Thomas, normally writes an original script which is paired with popular music.
The Little Mermaid was chosen because it's fun, well-known and people love it. However, Rickel said: "The trap of the musical is for it not to become a sing-along. The music in the musical is very different than the music in the film.
"The songs are similar but it's written differently and it's scored differently. So that's a big trap. The audience will recognize everything and they'll love everything, but it is definitely not the film," Rickel added. Reserve your seat online or at the box office (Building 22A) for a night under the sea
About the Writers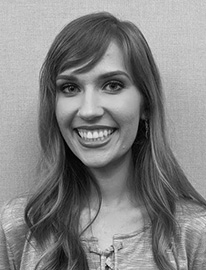 Olivia Linstad, Deputy Editor
Broadcast journalism major who aspires to intrigue and inform her audience through her stories. Channels her inner child by incorporating glitter in her...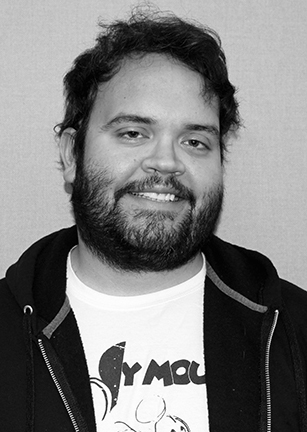 Jonathan Maddock, Staff Writer
Double major in journalism and communications who hopes to transfer to CSU Fullerton by Fall 2020. A self-proclaimed "Disney Expert," he enjoys movies,...