Dumbo Soars Into Theaters
Will you have seen just about everything when you see this elephant fly?
I f you're a die-hard fan of original Disney classic films, there is a good chance you're familiar with the lovable baby elephant Dumbo. This adorable elephant, who is famous for his big ears, famously learns an important lesson in the 1941 film: "The very things that held you down are going to carry you up and up and up."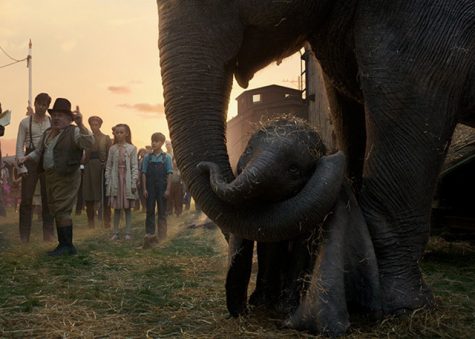 For the past couple of years, Disney has been taking old classic films that a lot of us grew up with, and have been re-imagining them in new live-action designs to share with new generations and bring back fond memories for those who love the originals. Dumbo was part of the massive lineup of live-action remakes scheduled to come out by Disney within the next couple of years, and was the first one released in 2019.
This remake comes with a few highly notable actors – such as Danny DeVito (Matilda, The Lorax) and Colin Farrell (Fantastic Beasts) – working alongside Tim Burton (The Nightmare Before Christmas), whose signature style is seen within the set designs and characters that helped bring light back to this timeless tale.
Two Grossmont students who are fans of the original Dumbo shared their personal thoughts and opinions in anticipation of this new remake.
"Dumbo is a childhood movie, and being able to remake something from my childhood is exciting, and at the same time kind of scary because I want it to be a certain way and I want it to stick to the same plot," Rebecca Dayton said when asked if she is excited about seeing the film.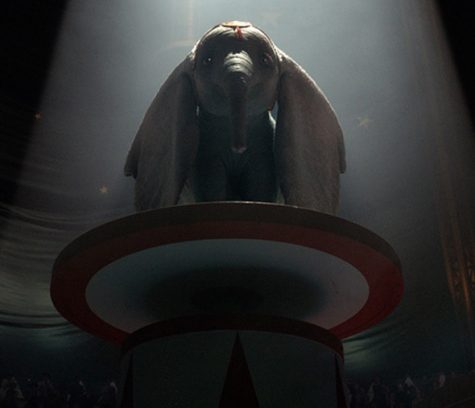 When asked how she thought the remake would hold up to the original, Devanie Ottalheano said: "I think there is no recreating the original, but I think this one will be different in a good way, and it will teach a new generation of kids the story of Dumbo in a different light then the original."
Dumbo was released into theaters on March 29, and the movie did not live up to box office expectations for opening weekend. There are a lot of mixed reviews about the movie, and it is currently standing at 48 percent on Rotten Tomatoes.
One common belief among critics on why the remake is failing to take flight is partially due to the changes that have been made when compared to the original. Three notable changes in this remake are that none of the animals talk, it is no longer considered to be a musical, and Dumbo is now taken care of by two young children as oppose to Timothy Q. Mouse, Dumbo's friend in the original movie. But despite the box-office struggle, it is nice that Disney decided to bring back this old story for new generations to enjoy before it got lost forever.