Accredited
As the college's accreditation cycle closes, the future is looking promising.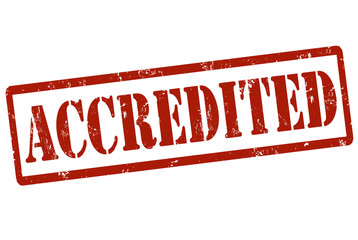 For the past six years, Grossmont College has been undergoing the process of accreditation. Many students are unaware of this due to the intervals in which the procedure occurs. Little do they know, accreditation affects both the ability for Grossmont to provide financial aid and to make associate degrees eligible.
Students can find accreditation pamphlets all over campus, which define the process as "a cycle of internal and external peer evaluation." The school's goal is to demonstrate the quality of its educational programs and services; in addition, it's to identify areas of improvement leading to our campus achieving our mission and vision statements.
On campus these are referred to as the Institutional Self-Evaluation Report (ISER).
The accreditation cycle began in Fall 2013. For the past six years, Grossmont has been submitting follow-up and midterm reports, until this month when the accreditation team comes for its final visit.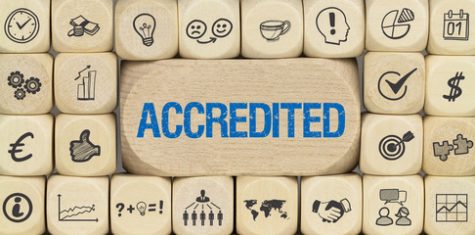 The Accrediting Commission for Community & Junior Colleges (ACCJC) oversees the process and sends deans, presidents, doctors and professors from campuses ranging from California, Hawaii and Guam. They form a team to hold forums and conduct interviews with faculty about the school and its vision.
"I would look at the accreditation site visit like a final exam," said Lorena Ruggero, director of College and Community Relations. "If we prepared well and do the things that we are supposed to do, we'll get positive feedback and recommendation of what we can improve on."
When the site team visits the campus, they focus on every aspect that makes the school run, from top to bottom. From our governance structure and its ethical principles all the way up to student learning programs, the process covers everything.
Grossmont Athletic Director Nedra Brown referenced a silly anecdote on how the team is like an "eye in the sky."
"We had to make sure speakers were loud enough on our PA system for our sporting events," she said.
Our accreditation team is full of passionate individuals who are seeking to help our school reach its potential. Multiple open forums were held for administrators, faculty and students to share their stories about how Grossmont has furthered their education and impacted their lives.
At the open forum, Juan Carlos Reyna, activity director for Via Rapída, a peer mentoring program at Grossmont that puts an emphasis on aiding Latinx students to enhance their college careers, noted how much his program focuses on aiding Griffins.
"The HSI Title V grant that we received has been able to expand our program even further, we're able to offer more, in terms of mentoring and workshops, and I believe we're changing students' lives," Reyna said.
There's been a shift in the paradigm at Grossmont. All eyes are on the construction process, the aesthetics and external factors that are going to take Grossmont be what many faculty members refer to as "Harvard on the hill."
What makes Grossmont function is the people at all levels: administration, faculty and students. Dr. Sue Gonda, Grossmont history professor, noted the shift in the focus of the school.
"We're becoming more student-oriented; we've put more focus on them and have set ourselves up for a promising future," she said.
Ruggero agreed. "We've always been focused on academic rigor and success, but we want to be more than that," she said. "We have a commitment to equity campus-wide that has made this school so great."
The resources Grossmont has created for students has benefited everyone, and the accreditation team made that well known at the open forums. The sense of camaraderie among the staff, from top to bottom, is a clear indicator of where our school is headed.
As the accreditation cycle comes to an end, we can expect a decision from the ACCJC very soon to let us know how long the campus will be accredited for. It can range anywhere from 18 months to another six years. So don't worry students, the financial aid checks and degrees are safe.