The latest update of Covid-19 news regarding the Grossmont and Cuyamaca campuses is semester-shattering as the lastest email from 9:57 p.m. , March 19 from the Grossmont-Cuyamaca Community College District announced: "The college campuses will be closed to students and the public for the rest of the semester.
"Grossmont and Cuyamaca colleges will continue to hold classes remotely through the end of the spring semester because of public health concerns with COVID-19. Your instructors will provide information about expectations for the remainder of your class. We ask for your patience with your instructors and the student support services as we make the transition to working remotely."
Students are encouraged to visit this link: https://www.gcccd.edu/covid19.html  on Grossmont's website to get the latest information regarding the college.
In a district-wide joint email sent March 15, from Grossmont President Nabil Abu-Ghazaleh, Cuyamaca President Julianna Barnes and Chancellor Lynn Ceresino Neault wrote:
"Effective Monday, March 16, we are closing the Grossmont and Cuyamaca college campuses to all students and the public until further notice. The only exception is students in their final week of eight-week classes, and we will be practicing social distancing. All instructional activities and office hours, including any lab courses, and support services will be held in some form of remote delivery to the extent feasible. Faculty will be communicating directly with their students regarding next steps."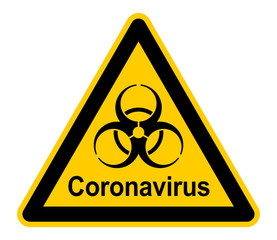 The latest update revealed that as of Monday, March 16 a Grossmont student was advised by their physician to self-quarantine after experiencing symptoms similar to coronavirus. In the most recent email sent Tuesday, March 17 at approximately 3:30 p.m., Abu-Ghazaleh wrote: 
"In an abundance of caution, I wanted to share with you that this morning, we were informed a Grossmont College student is self-quarantined following a Monday, March 16, recommendation by their physician. The student has not been recommended by their healthcare provider for COVID-19 testing because of their low-risk factors.
 "The student was last on campus Thursday, March 12, and during the past two weeks, had been in a variety of areas across campus, including Bldgs. 20, 21, 42 and the first floors of Bldgs. 60 and 70."
This is a precautionary measure to prevent the spread of COVID-19. As of today, there over 80 cases in San Diego County. 
In an earlier email sent on March 12 by Chancellor Lynn Neault and Grossmont's President Nabil Abu-Ghazaleh students were told, "Based on guidance from public health authorities, we want to minimize large numbers of students and the public coming to our campuses to mitigate the spread of the virus." 
According to an email sent by American Federation of Teachers Local 1931 President Jim Mahler explained that professors at Grossmont are not required to, "develop a full-blown online course as we would normally expect for the courses taught through our regularly scheduled online platforms." 
Given such short notice, it would be difficult for professors to rework their classes to be online only. Mahler wrote, "Our students who are enrolled in on-campus classes likely made that choice because of the face-to-face interaction they desire with their instructors." Anecdotal evidence supports this.
"I'm more or less sad for the fact that I can't have the personal connection to the teacher and I'm not sure how this is going to work," Grossmont student Virgil Bigalbal wrote in a direct message. "Taking math online doesn't sound ideal."
The county has prohibited gatherings of more than 50 people, bars that only serve alcohol must close, and restaurants may only offer carry-out. The situation continues to evolve day-by-day. For more coverage continue to check The Summit Website for updates.
Story updated March 20, 12:06 a.m.