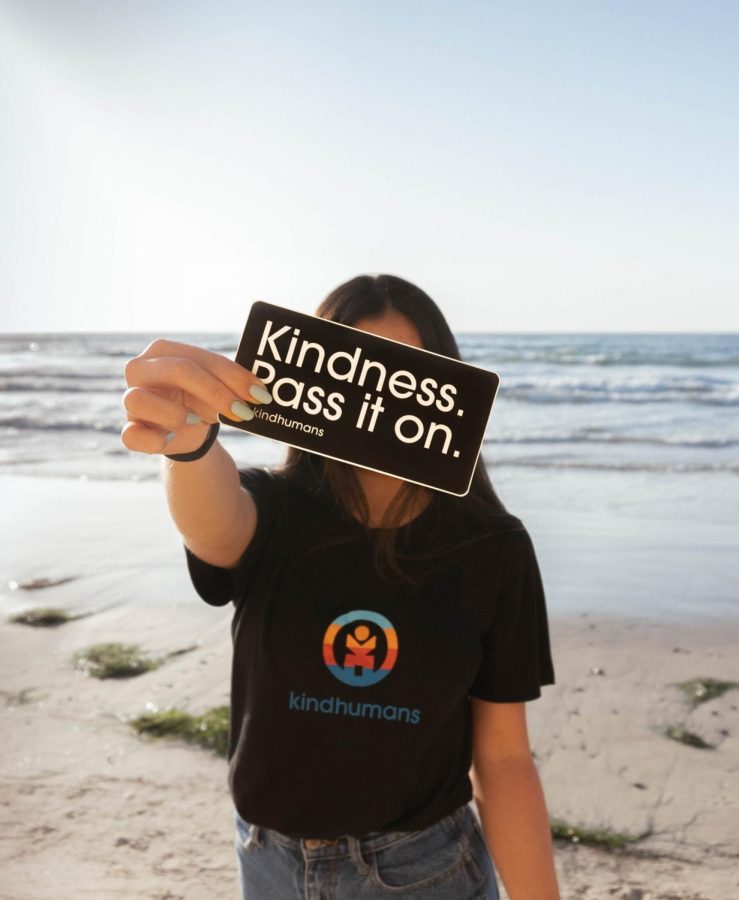 Grossmont College recently celebrated its 60th birthday on Sept. 11. One of the many ways Grossmont's staff has decided to celebrate not only Grossmont but also Random Act of Kindness Day, which is on Feb. 17th, is by creating the random acts of kindness movement, 'Random 60."
This celebration entails sharing something kind that someone or yourself has done. You can reach this by going to Grossmont's homepage on the link that reads "Random 60."
There is also a Padlet in that link that shows images and descriptions of some thoughtful ideas, such as dropping off treats for essential staff members, volunteering for Gizmos Kitchen food drive, saying thank you, forgiving someone, and assisting the elderly when needed. The other side of it is on the homepage of the school's website, where you report kind acts you have witnessed.
The individual to thank for this ingenious idea was none other than Grossmont's brand new President Denise Whisenhunt.
"I was meeting with our president regularly, as classified senate president I have regular meetings with her, and she came on board right around our 60th birthday, and she wanted to do something special to mark the occasion," said Administrative Assistant Michele Martens.
Whisenhunt started at the college in 2021 and has worked with the diverse educational needs of San Diego's East County since 1961.
In a conversation between Martens and Whisenhunt, Martens mentioned that she loves to bake and would be happy to make some homemade goodies to take to our local first responders responsible for keeping Grossmont and its students safe.
"Any random acts that we see around campus, there's a website, you go put it in. I've seen things posted where people are in line in their car at Starbucks, and they pay for the car behind them. It's just little things," said Martens.
Martens stated that it started slowly with not too many acts being reported but has a feeling that once people are back on campus, the actions shared will increase.
We can still achieve random acts of generosity and kindness over Zoom, whether helping another student via message or out loud. Giving someone tips if they are unsure how to work Zoom or their audio is not working. Random acts of kindness do not need to be achieved just in person.
Being kind not only looks good but feels good, so let's all start the new year and semester by helping the number of acts increase with Grossmon's Random 60. 
Here is a link for more information. https://www.randomactsofkindness.org