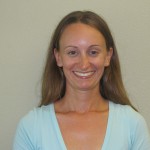 The holiday season (Thanksgiving, Christmas and New Year) is the time of year to hustle and bustle and try not to splurge an entire budget on gifts, decorations, gifts, food, heating bills, and clothes, but to include traveling to/from vacation destinations to see family and friends elsewhere.
The airports are always in chaos during this time of the year due to the abundance of travelers who include passengers who may be unaware of the current rules and regulations of the airlines and the TSA, the Transportation Security Administration.
If at all possible, try and schedule your planned flight approximately two months in advance if you are dead-set on traveling on a particular date; also you may want to book hotel room(s) at same time due to availability or lack thereof.
Holiday Travel Safety Tips
Because of it being the holiday season, instead of mailing packages/gifts via mail, many travel with them as well, to be able to monitor the route their package is taking. A few ways to avoid excess baggage fees is to: check airlines such as Southwest who allows two free checked bags per person, being a frequent-flyer with a certain airline, or being a credit-card member to a certain airline.
Also, if renting a vehicle, check with your credit card company to see if collision coverage is already offered through them instead of adding more fees to your rental statement.
Ways to gain information is to sign up for deal alerts through travel websites such as SmarterTravel, BookingBuddy, or sites belonging to airlines themselves.Always, Always,
Always verify deals before accepting them; do not hesitate to do excess research, especially if something appears too good to be true.
Don't ever forget your identification when traveling. Having proper identification is a must and consists of multiple forms to include: a U.S. passport/passport card, U.S. military ID, trusted DHS traveler card, including numerous other forms.
When traveling, no traveler is allowed to carry on-board a flight any liquids, gels or aerosols outside of a 3.4 ounce (100 ml) or smaller container, and all must fit into a one quart-sized, zip-top, clear size baggie, per passenger.
Certain liquid items may be approved in larger containers, such as baby formula, food, breast milk, or medications but have to be declared at the security checkpoint and are subject to further inspection. To gather further information on what is authorized to include items and identification and make your trip less stressful visit the TSA website .