Parking & Safety
GROSSMONT COLLEGE — Parking problems are going to change here at Grossmont College this semester. The changes are part of the Campus & Parking Service (CAPS). The CAPS program is a new-found partnership with the San Diego Sheriff's Department. The officers that will be seen on campus are specially trained and here to meet our specific needs.
The benefits to the students include a more prominent presence of safety on the campus as well as a helping hand with traffic and parking. Students understand how difficult the parking situation is on campus. Grossmont student, Amy Fisher, explained what her average course schedule is like, "I go home for lunch, but I am always worried about finding a parking spot when I return."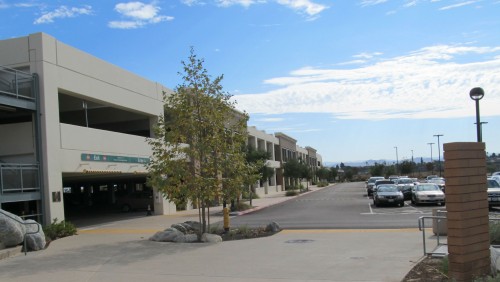 Because there are more officers on campus, they are all assigned to their specific duties. Vice President, Tim Flood stated how the changes are going to affect the campus. "The same services will still be available, but there is more definition." Whether is it for an emergency, reporting a crime, or you just need a safety escort, there will be a specific officer to provide assistance. "I am confident this system will work, and if it doesn't there is always the option to make changes," said Flood
Only time will tell whether the changes will make a significant improvement here, but its good to know that safety is a top priority here on campus.