Young Americans for Liberty Club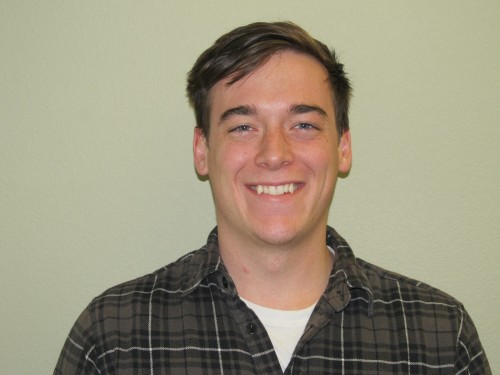 Young Americans for Liberty (YAL), a campus club held an event on May 5 called "The War on YOUth." The event was to foster widespread student knowledge about mounting national debt.
Young Americans for Liberty is a club represented at participating college campuses nationwide. Sean Haeussinger is one of the founding members and president of the Grossmont branch. "We're holding the event to educate students about the giant national debt and encourage them to take steps toward reducing it." The club is "classically liberal and traditionally conservative."
At the "War on YOUth" presentation Haeussinger approached passing students with information about the debt.  YAL also had "The Case for Gold" by Ron Paul and "The Ethics of Production," for interested students.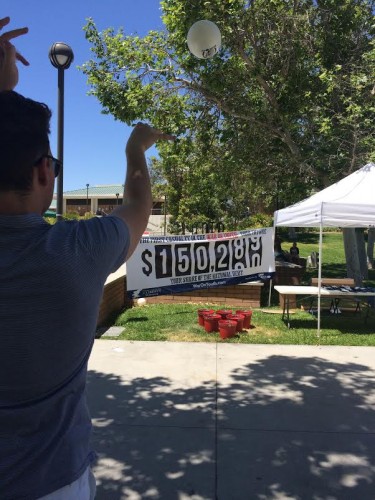 The most notable attraction of the event was the opportunity to participate in a pong type game. Each pong bucket had phrases with views to reduce the national debt: End the Drug War, Cut Military Spending, Cut Entitlements, Cut Foreign Aid, Repeal Obamacare, and End the Fed.  YAL bandanas, dogtags, and pocket Constitutions were offered as prizes to students that landed a ball in one of the six pong buckets.
Haeussinger claimed that each citizen currently has a personal share of $150,000 owed in taxes, in national debt.  As Haeussinger put it, the "War on YOUth" is a war on your (everyone's) future.  Haeussinger stressed, "We want to mobilize the age group to participate."  He encouraged students that are intrigued by politics, and that want to take actions to create a better future, to join the club or visit the club's website yaliberty.org.