A Professor to Remember
Grossmont mourns the loss of an iconic professor.
Family, friends and colleagues were present April 24 to remember a Grossmont College professor, who was killed in a tragic bicycle accident.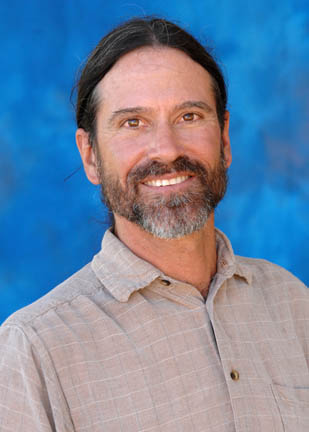 Brian Jennings, 58, worked as a political science professor at Grossmont College for over a decade. Jennings earned bachelor's and master's degrees in political science, with an emphasis on comparative politics and U.S. government. Jennings was a supporter of the LGBTQ community, an inspiring musician and an avid cyclist who enjoyed riding through the highest peaks of California, Arizona and Nevada.
On April 17, Jennings was riding mountain bike on a path alongside Olde Highway 80, when he was struck and killed by a minivan that veered out of its lane.
At Grossmont's memorial for Jennings, Augustin Albarran, a fellow cyclist and the college's dean of English, Social and Behavioral Sciences, had a few things to say about his friend Jennings.
"Brian and I spent countless hours on spectacular rides, rain and freezing snow or under the hit of the desert laughing, sharing and enjoying life at the most," he recalled. "What I learned the most about Brian was his unquestionable love for his family and for his students."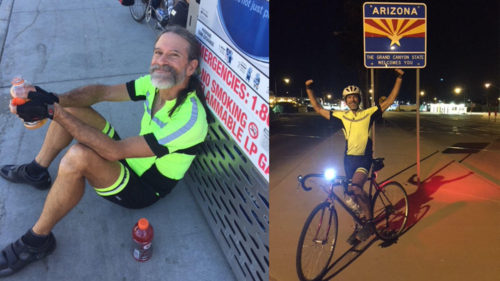 People from Grossmont and Cuyamaca Colleges, as well as district services, current and former students, attended the tribute for professor Jennings, which was held in Griffin Gate.
"The district has lost an inspirational educator who made tremendous impact or impression on students who have past through his class," said Dr. Cindy Miles, chancellor of the Grossmont-Cuyamaca Community College District.
Raphael Navarrete, 26, currently studying at San Diego State University, took two political science classes with Jennings at Grossmont in 2013. Navarrete said that looking at the people attending the tribute truly demonstrated how many people Jennings impacted throughout his life.
"When I found out about this tragic news, I had to come out here and show all my respect for this professor," Navarette said.
Tate Hurvitz, faculty member at the English department at Grossmont College, started working with Jennings almost 13 years ago. Hurvitz said that every single time he was Jennings, he could see a smile that was real and carrying.
"Leaving someone like Brian leaves such a hole in our lives, but also in our community," said Joe Braunwarth, political science professor and colleague of Jennings.
Christopher Enders, 27, was also a student of Jennings. Enders identifies as LGBTQ, and said that  Jennings' classroom was a safe, respectful and validating environment where people could express freely themselves without feeling judged.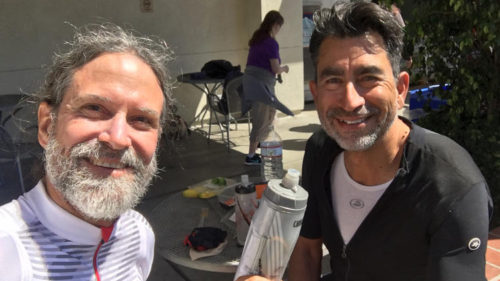 "During political class,  a lot of sensitive subjects can be touched but Professor Jennings had the talent to make things fun and enjoyable for everyone so that people could be who there and said what they feel about their beliefs but still be validated," Enders said.
Albarran said that exemplifying some of what Jennings modeled in caring for individuals and how we can interact with each other is the best action we can take forward.
"He was always an individual who gave up his time, not only the material gifts he would buy for students such as books and food. In my mind, this is the biggest lesson we can remember from Brian," Albarran said.
Nancy Jennings, Brian Jennings' wife and speech instructor at Cuyamaca College, gave a powerful and very emotional speech to tribute of her husband. She mentioned she felt unprepared for a speech as this one.
"Brian has been an true inspiration to me, and to many other people," she said. "We wanted to live our lives and love the people as much we could, and we did that. I want to thank you everyone for the tremendous love, support and positive energy you are offering me," she said.
An additional memorial for Jennings is scheduled to be held on Saturday, May 12, from 4 to 8 p.m., at The Water Conservation Garden at Cuyamaca College.
The Summit staff sends its condolences to the Jennings family during this difficult time.