We're the Millers: Movie Review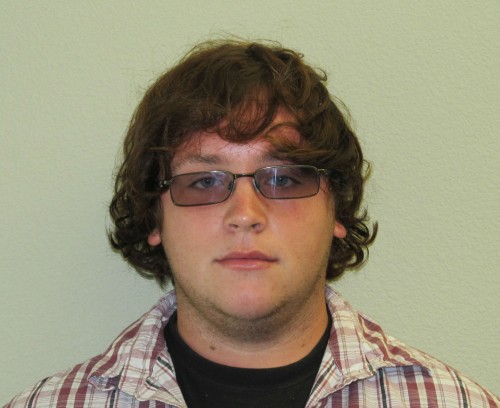 We're the Millers is a 2013 American comedy film directed by Rawson Marshall Thurber. It stars Jennifer Aniston, Jason Sudeikis, Emma Roberts, and Will Poulter. It was released in the U.S. on August 7, 2013 by Warner Bros.
Jason Sudeikis is a small time drug dealer, dealing to chefs and various adults, though he balks at selling to children. When he tries to help out some teens things take a turn for the worse when his entire stash and and all his cash get taken by some street punks. This leaves him in a huge debt with his old college friend and supplier, Ed Helms, who's not so friendly anymore. In order to get out of debt and stay alive Ed gives him the double or nothing task of picking up his latest shipment from mexico, or else. The only problem is: he looks like a drug dealer. So, he prepares for the bitter end until an answer comes to him in the form of a RV road tripping family who gets help from an officer without a second glance. He pulls together a ragtag group of his neighbors, a stripper, Jennifer Aniston, his wannabe young friend Will Poulter, and a street-smart runaway, Emma Roberts, into an actually decent looking family with a haircut and a new set of clothes. They get flown right to the border and begin their trip in an enormous RV provided to hide the weed.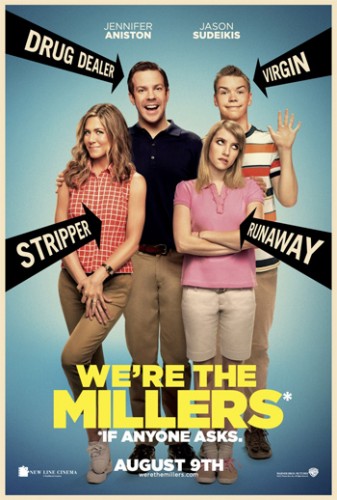 Most of the cast played their roles very well. At one point Sudeikis breaks the fourth wall by looking at the audience. The story was not as gooey like you might expect for a film about family, though that is not entirely unexpected considering the characters backstories. They included some interesting stereotypes, including some racial ones regarding the police in Mexico. Overall it was a pretty enjoyable film, something to watch with friends.
We're the Millers is a story about four people who were content with where they were alone finding something more when they come together into a family. This story about a Fourth of July weekend is not for the whole family, as it is rated R for crude sexual content, pervasive language, drug material and brief graphic nudity.