Grossmont Theatre Presents Pygmalion: A Review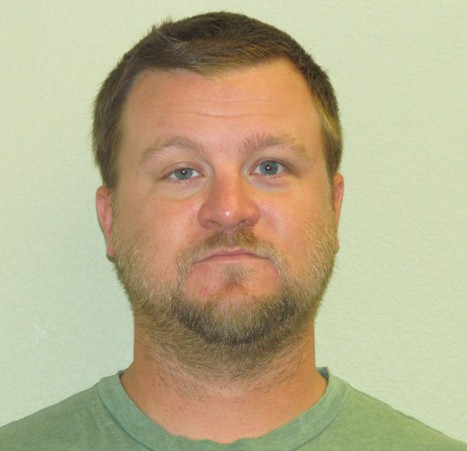 As the lights came up with the actors in place, the sound of a soft rain falling began to fill the theatre.  There was a chill in the air as the scene came into view and with all of my senses engaged I knew this production of Pygmalion would be unforgettable.
The presentation was as enjoyable as ever at Grossmont Colleges Stagehouse theatre, as Grossmont took its turn interpreting George Bernard Shaw's 100 year old classic.  Shaw's idea for the play was found in the separation of the social classes and the inability to rise out of the lower classes.  That is the basis of Shaw's Pygmalion.
Pygmalion takes Professor Henry Higgins and his ideal that he could take a simple flower girl, Eliza Doolittle, teach her how to speak and act like a proper lady and on a bet, pass her off as one at a sophisticated garden party.  As her teacher, Higgins also begins to learn a little about himself.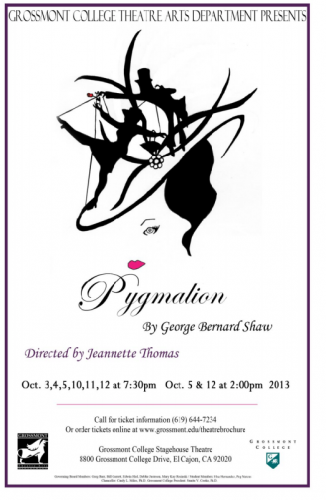 Directed by Jeannette Thomas, Grossmonts production of Pygmalion was excellent.  The scenes, designed by Craig Evert, made me feel like I was in the same room as the cast.  The costumes, designed by Beth Duggan, were spot on reminding the audience they were in early 20th century England.  The lighting was great, the sound was perfect and the crew was flawless.
The cast was absolutely magnificent, speaking in perfect English accents, including the class separation dialects of simple and proper English.  Derek San Fillipo was a perfect Henry Higgins.  He was passionate and believable.  I could not imagine a better actor to play the part.  Eliza Doolittle was played by Hannah Hedgecock, and in my opinion, stole the show.  From her introduction as a simple flower girl on the streets, through her transformation her performance was excellent.
I tip my hat to the rest of the cast.  The main characters could not be what they were without you supporting them.  Bravo once again to the Grossmont College Theatre Arts Department.