Halloween Costumes: An Opinion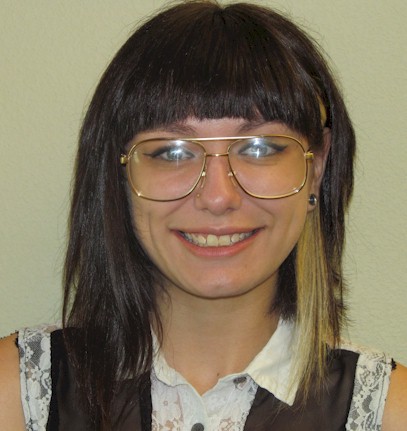 It's that time of year again! Halloween is one of my favorite holidays. Its a great excuse to dress as crazy or creatively as you want. However, Halloween costumes have become more stereotypical and cliche. Here are some things I try to keep in mind when creating an awesome and original Halloween costume.
1. Don't buy your costume at a store. Chances are costumes will be overpriced, cheaply made, and extremely unoriginal. Most people buy their costumes at stores so the chances of you having the same costume as someone else are pretty high.
2. Try thrift store shopping! Most likely you're going to wear this outfit only once. No point in spending too much on it. Thrift stores have such variety and a wide selection, plenty to help create whatever image you're trying to portray. Also, many thrift stores donate their profits to charitable causes. Not only will you find what you need, but your money goes towards a good cause.
3. Be creative. Don't do something someone else might do. Think outside the box. Monsters, vampires, witches, wizards, werewolves, Frankensteins and zombies are all really typical Halloween costumes and lack creativity. Try being a character from your favorite book, movie or television series. For example, your costume could consist of gluing some cat and dog toys to the top of an umbrella. It's raining cats and dogs. Creative, cheap and original.
4. Please no Adam and Eve complexes! Don't use halloween as an excuse to wear the least amount of clothing possible. Please! Over the years I've seen costumes (specifically female costumes) get more and more skimpy. This isn't a "who can wear the least amount of clothing" contest, so please keep that in mind.
5. Be practical both financially and creatively. Don't bite off more than you can chew. Remember, it is only one day out of the year, so no point in overspending your money or time. Do something you can actually execute in the time frame you have.
6. Stay comfortable! Whether trick-or-treating, or attending a party/event, you should make sure your costume is something you'll be comfortable moving around in.
7. Have fun with it. Ultimately, Halloween is a holiday and should be celebrated with friends and family. Make an awesome and original costume but most importantly, enjoy yourself!