Cloudy With A Chance of Meatballs 2: Movie Review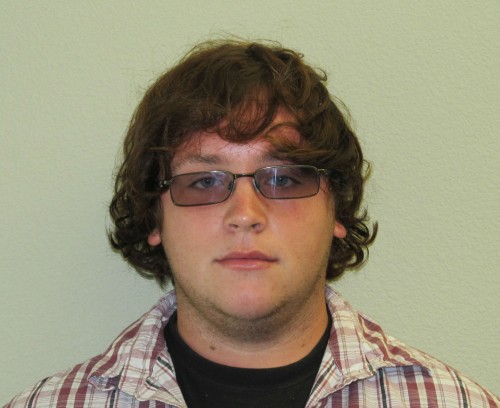 The sequel to the Sony Pictures Animation comedy, Cloudy with a Chance of Meatballs, was released on September 27th, 2013. The movie was directed by Cody Cameron and Kris Pearn, and stars Bill Hader, Anna Faris, James Caan, Will Forte, Kristen Shaal, and Terry Crews.
While the first movie, Cloudy with a Chance of Meatballs, is loosely based on the book of the same name by Judi and Ron Barrett, screenwriters John Francis Daley, Jonathan Goldstein, and Erica Rivinoja  decided the sequel would not follow the Barrett's follow up book, Pickles to Pittsburgh.
The story starts up right where the first movie left off, with inventor Flint Lockwood and the rest of the inhabitants of the now destroyed Swallow Falls climbing atop its wreckage. As they marvel at the drastic change in the landscape a helicopter descends from the sky and Flint's childhood idol, the famous inventor Chester V, emerges and offers them lodging while his underlings repair the damage. His offers seem kindly but it quickly becomes apparent that he has ulterior motives. Many mishaps ensue as Flint must eventually choose between his idol or his friends.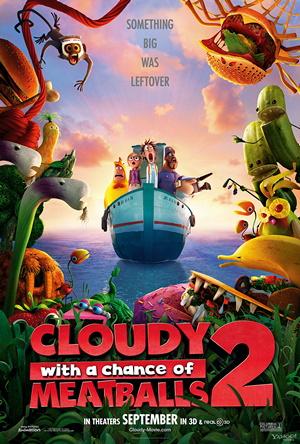 The 3D visual effects were stunning. The landscapes are almost indistinguishable from the real thing were it not for the movies characters. In what seems to be a new trend, the characters have kept cartoon features despite the realistic feel of their environment. The movie starts off at a good pace and the story only really speeds up from there, despite the fact that it's evident that they stretched out certain parts to make up for the lack of substance. For example, there were more food related puns than one would think possible, but they still take the time to name every animal made of food they encounter, which they call foodimals, with a nod to whatever food the creature is composed of. For example, chimpanzees made from shrimp are "shrimpanzees", and the list goes on and on, and on. The only dramatic scenes are kept relatively lighthearted and are quickly resolved; like the distrust Chester tries to build between Flint and his friends, is mostly worked out a few minutes later.
Overall, this PG rated movie will entertain children of all ages, while it will only serve to amuse the adults. Sony Pictures Animation pulled together another lackluster sequel to make more money and entertain the children.