Griffins Football: Offensive Dominance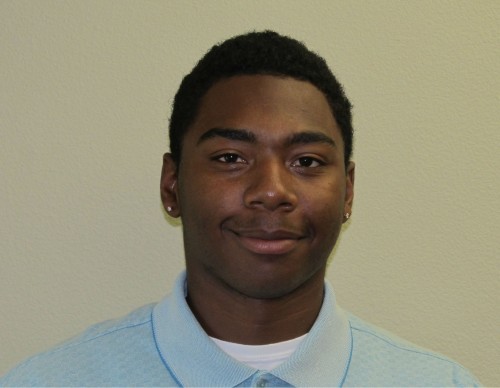 The Football team here at Grossmont College has been having an amazing season. The offense has been on a roll scoring over 280 points in just the first 6 games. Quarterback William Abt has been having an exceptional amount of success throwing the football this season. Abt, a university of Houston transfer, has over 2100 yards In the air and only 5 Interceptions. He is No.1 in the conference for passing touchdowns this season. On the ground Treyous "Sosa" Jerrels, a Miami native, has carried the load for the team so far. He credits his hard-working offensive line in gaining over 100 rushing yards per game and is on his way to the 800 yard mark this season. Head coach Michael Jordan is entering his 7th season as the Griffins head coach and has done an excellent job of recruiting talented and focused players. Defensive cornerback(name) has been highlighted by Griffins quarterback William Abt as a standout player. Abt explained "it's beneficial having a great player like (name) because he is the best. Having the best corner at your practice everyday only makes our receivers better everyday in every way." As for the receiver's, Nick Kurtz and Tim Patrick have a combined total of 12 touchdowns in the air. Stevon Jones and Deanglo Bowie are another pair of Abt's sure handed receivers, 4 of Abt's targets have over 100 yards receiving this season.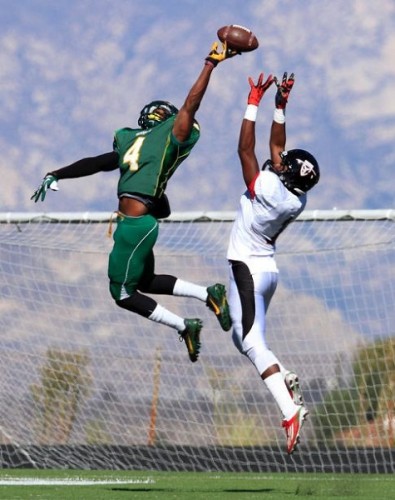 Jerrels and Abt alike could only speak good things about their beloved head coach Michael Jordan. Under Jordan, the Griffins have one conference title but this season are looking to leave their mark. This season they lead their conference in points and outscore their opponents an average 44 to 25. Jerrels credits the team's success to the preparation of Michael Jordan. "It changes every week" Jerrels says "we just watch the film and look for ways we can do well against our opponents". So far the Griffins have done just that and look to carry their momentum into the playoffs. Along in the hunt for conference, rival Golden West is only one game behind Grossmont. The Griffins will face the Rustlers November, 19. Be sure to invite all friends and alumni, and bring your popcorn to the "G House" November 19th, at 1pm.