Celebrating Black History Month on Campus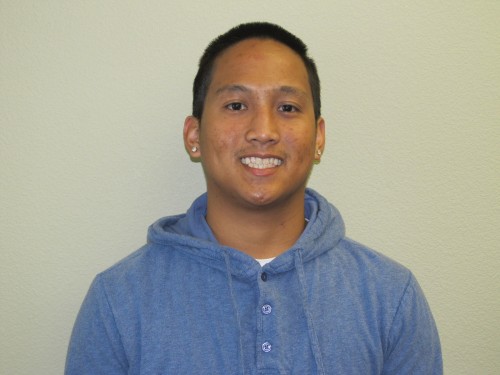 balos
During Black History Month, Grossmont College has done a great job in honoring the African-Americans of our country. This year, the tradition continues with many events to celebrate all month long.
For many years now, the month of February has become synonymous with Black History Month. It is a time when many Americans honor the accomplishments, life, and history of African Americans. It was originally celebrated during the second week of February to coincide with the birthdays of Abraham Lincoln, who issued the Emancipation of Proclamation in 1862, and Frederick Douglass, an abolitionist leader and author during the 1800s. It was an event that was once known as "Black History Week" and by 1976, the U.S. officially declared the month of February as Black History Month.
The campus, along with California State University Dominguez Hills, kicked off the celebration on February 5. Some of the events that day included a forum examining the usage of the "N" and "B" words and musical performances by the Jazz music department.
On February 11, more events occurred on campus. First, The Grossmont college nursing students had a Hearts Mini Health Fair where they gave away free blood pressure checks to students since 41% of African-Americans have high blood pressure. They also provided information, resources, and heart-healthy recipes. Later that day, a double feature was held at the Griffin Gate in building 60. The double feature was started off with a Grammy award nominee Reg E Gaines, a poet, and an author who read from his collected works. The second feature was "The Night James Brown Saved Boston," a documentary showcase.
The acclaimed anti-racist educator and author Tim Wise held an event on February 13 located in building 26 where he featured a documentary called, "White Like Me," It was based on his work. On February 19 he held another even at the Griffin Gate in building 60 where he shared from his collected work.
If you haven't had the chance to celebrate Black History Month at Grossmont College yet, it's not too late. Here are some upcoming events available:
Wednesday, February19 and 26, at 12pm- 1pm, catch the Jazz music department at the Griffin Grill in building 60 and try the soul and Jamaican food lunch and dinner specials served.
Wednesday, February 5, 12, 19, and 26, at 3pm- 4pm and Thursday, February 13, 20, and 27, at 11:30am- 1pm, representatives from the Grossmont College Umoja program was available inside the transfer center assisting and providing information the nation's 105 historically Black Colleges and Universities.
Friday, February 28, at 6pm the SACRA/PROFANA with special guest performance from the Grossmont College Gospel Choir featuring director Ken Anderson will be performing "Dream Variations" based on the works of Langston Hughes located at the Griffin Center in building 60.