Healthy Hearts Mini Fair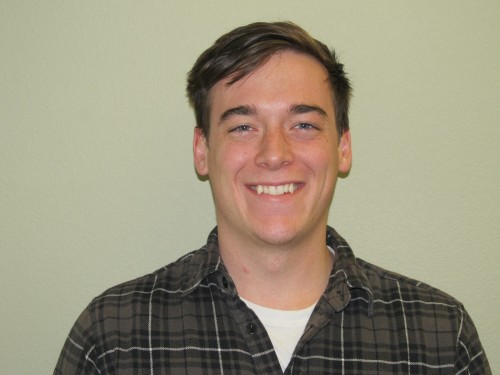 The Grossmont College Student Health Services Center sponsored an event called the Healthy Hearts Mini Fair, Tuesday February 11 in the Griffin Center.
Present at the Healthy Hearts Mini Fair were Grossmont College Nursing students and representatives from the American Heart Association and Family Health Center of San Diego.  Each stand had several pamphlets with information and health tips for students.
Nursing students gave free blood pressure readings, handed out pamphlets, and answered questions. The pamphlets provided information on blood pressure classifications, guides to understanding cholesterol, and warning signs of heart disease. There was also plenty of information about the health risks of smoking and how to quit using tobacco products. Nursing student Laurence Cabane said, "Prevention is the best thing students can do. Quitting smoking, exercising, and eating a better diet great for heart health."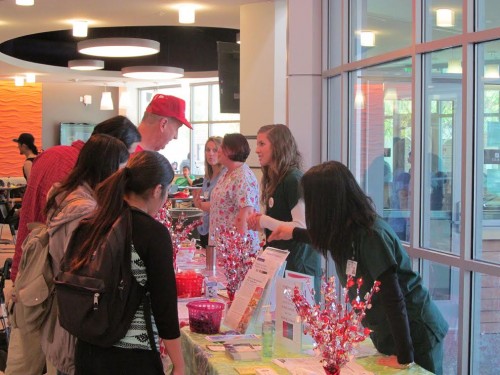 Cabane also said that most students are unaware of the services they have access to at the Grossmont College Health Center. The Health Center provides free blood pressure screenings. For a small fee, blood glucose testing and flu shots can also be administered.
The Family Health Centers of San Diego presented information to students about affordable and easy medical coverage. One service the Family Health Centers of San Diego offers is insurance application assistance. More information about Family Health Centers of San Diego locations can be found on the organization's website and Facebook page.
The American Heart Association had information on the benefits of cardiovascular health.  The pamphlets emphasized warning signs of heart disease, as well as, a "7 Small Steps to Big Changes" wellness guide. The representative encouraged students to visit mylifecheck.org to learn more about improving cardiovascular health.
Awareness was the primary goal for the Healthy Hearts Mini Fair. Cabane said, "We want students to be aware of how complex the heart is and how to take care of it." The Grossmont College Health Center is open Monday-Friday at 9 a.m. –with professionals ready to assist students.