Rapper TAC XII wants you!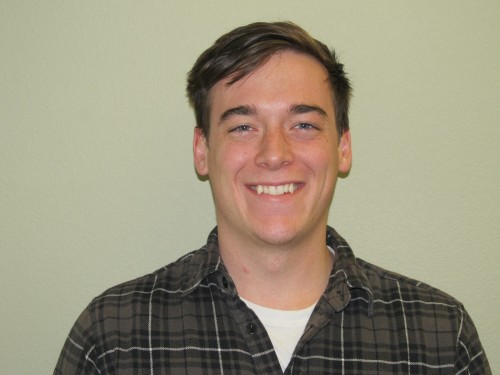 TAC XII, or Isaiah Williams as his peers know him, is a new rapper in San Diego. Currently unsigned and relatively unknown, Williams is confident in his music and is working to increase its popularity by building a following in San Diego.
New or unsigned artists can appreciate the struggle of gaining public attention. Williams believes widespread social media availability has a dual effect in spreading his name. "Everybody has a voice, which isn't a bad thing," said Williams, "There's a million people trying to get you to listen. It's hard to differentiate yourself sometimes."
Williams believes the key to separating himself from the saturation in social media lies in recording quality music. "Knowing that I can write somebody's favorite song gives me comfort. Whoever's receptive of the music will take it and pass it along."
The business side of art is also an obstacle and acquiring representation is a tedious necessity. Williams was candid about his uncertainty, "I'm very confident when I speak, but I'm also very honest, and I don't know a lot about what process to go through."
The unfortunate realities of the 'real world' also play a factor. Paying for studio time to record tracks takes a piece of his income, which is why at the moment, he is more focused on recording and creating a following, rather than representation.
One possible reason Williams has had trouble getting recognized may be due to San Diego not being a well-known scene for hip-hop music. "I think San Diego has an identity established in different genres," said Williams, "but in hip-hop there's still a lot of work to do."
The underdeveloped hip-hop music scene is even a reason he feels he can be successful in San Diego. Williams takes pride in being a native San Diegan and hopes to be a music symbol for the city. "There's a spot for the rest of the city to look up to. I feel like it's mine for the taking and I'm working for it."
So far, TAC XII has performed three concerts in San Diego including a show at Typhoon's Saloon in Pacific Beach on March 13. At the moment he is focusing on securing more concert dates. He released his first mix tape "To: Whomever's Concerned" last September and just released a new song March 10 called "Masquerade". All of his music is available on the website soundcloud.com.