Drought Tolerant Landscape Education Zone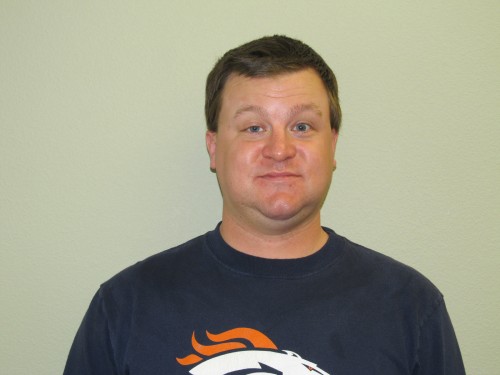 What looks to be a mess in front of the Learning and Technology Resource Center, is the continuation of a campus wide plan. The Drought Tolerant Landscape Plan is a campus wide project that Grossmont has implemented, for the purpose of reducing their water consumption and to provide instructional education zones outside of the class room.
Phase one was completed about two years ago and "was such a success …we put in a second proposal" said Tim Flood Vice president of Administrative Services.
Phase two is now underway and the plan is to have three new Drought Tolerant Landscape Education Zones.     A chamise plant zone is planned for the North-East corner of the Library, a riparian zone complete with a dry creek bed in between the Library and the Gym and a butterfly and hummingbird garden to the west of the library.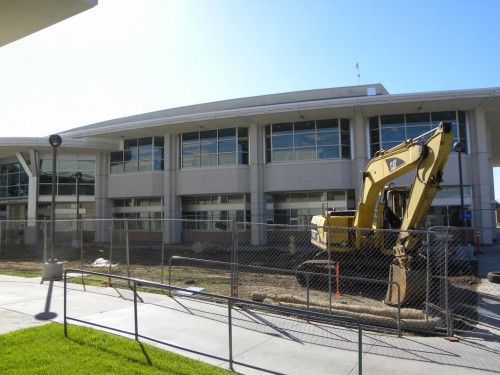 The Drought Tolerant Landscape Plan was put in motion for a couple of reasons.  According to Vice President Flood, Grossmont wanted to reduce water consumption and remove inefficient lawn panels that were hard to water.  "We want to be good stewards of our utilities… and show the community that you can create drought tolerant landscapes that are functional, but also very attractive" Flood said.  The plan was also implemented with Grossmont students in mind.  "The other main driver was trying to allow the landscape to be part of the educational process" said Flood.
Biology and Geology instructors will be able to use the zones to show and, compare and contrast different plants and rocks.   They also had a say in the planning of the zones.  "They (Biology Professors) show us where they want the plants to be planted, so they can compare different plants and their leaves" Says VP Flood.  Geologists will have picked out the rocks to be included, and the seat walls will have insets so that art can be included, "Kind of make it a campus wide project where everybody's involved."
The project should be completed by the end of the semester.  An aerial video of the project can be seen at http://vimeo.com/m/86217104