Getting Healthy for Summer Part Two: Exercise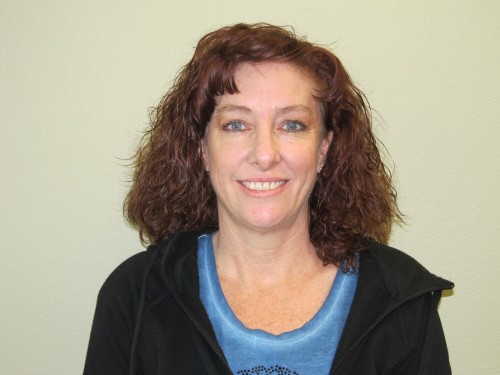 Regular, moderate exercise is vital for good health, not to mention a healthy, toned physique.  As summer approaches, people are trying to find ways to improve the shape of their bodies, but being healthy will also make summer more enjoyable.  It is good to feel well and have a lot of energy when the days are long and warm.
The American Heart Association recommends at least 30 minutes of moderate-intensity aerobic activity 5 days a week, or 25 minutes of vigorous aerobic activity 3 days a week, as well as moderate-to-high intensity muscle strengthening activity at least 2 days a week for healthy adults.  Grossmont offers several classes and other activities to help keep you focused on your goals and maintain a healthy weight.  In addition to the various intercollegiate sports available, there are over 60 classes for students to enjoy and several facilities to take advantage of here on campus.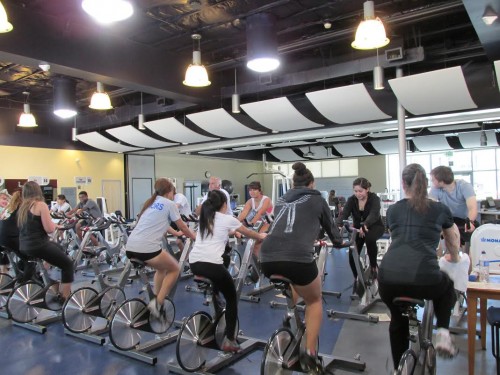 Randy Abshier, Professor of Exercise Science and Wellness and Head Baseball Coach, feels that more exercise should be included in primary education.  "You have heard of the three r's of education," Abshier stated.  "I believe the three basics of education should be reading, mathematics and physical education".  College exercise classes do more than simply explain the rules of a game or how to use exercise equipment properly.  Since the courses include Core curriculum, the instructors also give lectures and study materials that explain the effects of diet and exercise on the body.  Coach Abshier encourages, "We speak about lifestyle changes.  Everything we do is preparing our bodies for the next day".
All of the classes offered at Grossmont are adaptive for different body types, ages, and physical ability.   A complete list of Grossmont's classes is available in the Counseling Center, or online at http://www.grossmont.edu/es/.