East County family fun day at Grossmont College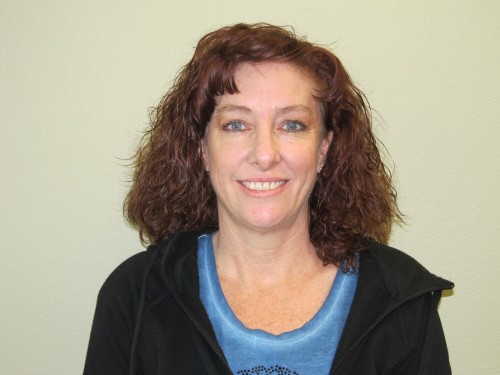 Grossmont College hosted the East County Family Fun Day on May 10, 2014.  The free event was presented by The Foundation for Grossmont and Cuyamaca Colleges, and featured the premiere of the "Give the Dream" music video.  The video, designed to encourage people to donate to the Foundation, featured students and community members having fun and rallying for education.  The video was presented on the big screen in Room 220.
Guests could have their hand stamped after watching the video and then enjoy the festivities in the quad for free.  There were several booths set up featuring face-painting and balloon animals, and paramedics from American Medical Response had an ambulance and stretcher set up and gave free demonstrations of life-saving procedures.  A 50-foot rock wall was assembled for climbing, and several gourmet food trucks offered a fine family lunch at a reasonable price.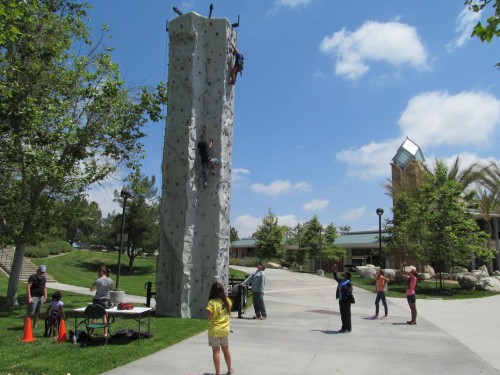 The Foundation for Grossmont and Cuyamaca Colleges provides emergency financial assistance to students.  John Valencia, Associate Vice Chancellor of Advancement of Communications and CEO of the Foundation, is very excited about the work they are doing and the assistance the foundation can provide.  "It's all about community," says Valencia.  "We don't like to see people drop out of school because of an unexpected financial hardship."
Grants of up to $500 have been offered to Grossmont and Cuyamaca students who have demonstrated a need, such as medical or dental crises, unexpected car repairs, or to replace a temporary loss of income.  Fundraising efforts continue throughout the year.  Mr. Valencia hopes the "Give the Dream" video will encourage people to donate, and looks forward to more community events.  "We are very excited about the video and spreading the message,"  he says.  "Everyone deserves the chance to get a college education."
The Foundation for Grossmont and Cuyamaca Colleges can be found on Facebook, and more information about the Foundation is available at www.foundation.gcccd.edu.