In the Trenches: Coats and boots highlight this season's fashion trends.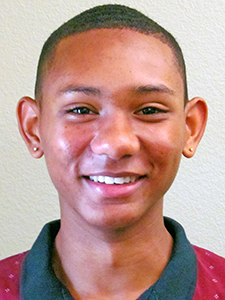 Summer is officially over and fall is now upon us. This windy season means that there should be fewer shorts and more jeans with a lot of different semi-winter clothes. The latest fashion trends can be seen at the Fashion Valley mall.
Take Burberry, for example. One of their main showcases right when you walk in the door was men and women's trench coats with scarves around the mannequins' necks. "We are trying to go for a more fitting look and go back to our heritage, short to long,'' said Maria Limon, a sales associate. Since we're now in fall, stores from Louis Vuitton to Forever 21 are trying to sell the trench coats too. If trench coats aren't your style, there are other styles of jackets that you are able to wear, such as jean jackets, leather jackets to coats. "Men also have the long trench coats as a fitted look too that goes with the scarf," said Elisa Efstarza, a sales associate.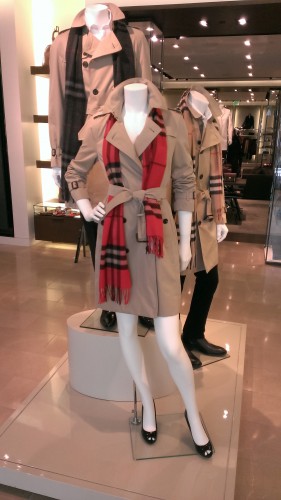 Rain boots and regular boots are actually coming in to style this fall, but with a sleeker look so that you can wear your rain boots in nice weather, just not in the rain, which is good for dry southern California. Don't plan on looking for sandals any time soon, in any of these stores, because they just went out.Purses are sometimes a girl's best friend, and according to Limon, purse styles are usually changed from season to season to make it look right for that certain season. The look for this season would be a red, brown and black color or pattern. They also vary from size to size depending on the price and what type of style you want.
Colors always change from season to season also; just by looking from store to store, you can see that. There is more red, brown and orange this season.Hopefully these long, hot summer days will end, and fall fashion will come into full effect, with a lot of people dressing warm and looking well.