Parking permits on campus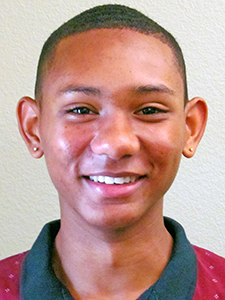 The campus police are an organization well-known for protecting the school and making sure everyone is safe on campus. "There hasn't been much going on right now, just a couple of thefts and some frauds but we're still investigating," Sheriff's Sgt. Victor Perry said. It seems like people are leaving their things unattended and not expecting it to be stolen so for your sake keep all of your important valuables locked or on you.
It seems like last year nobody was buying their parking permits but this year almost everyone has one. The Campus and Parking Services, also known as (CAPS), are the people that put that ticket on your window when you don't either have a parking permit or a purchased day permit. Members of CAPS were confused as to why people started to buy their permits this year, speculating that no one wants to see a ticket on their windshield or have to buy one at the machine. A lot of people have been putting in complaints saying that they bought their permit, but haven't gotten it in the mail yet. According to CAPS, drivers can print out a temporary two-week parking permit on Web Advisor while waiting for the official one to come in the mail. All the driver has to do is stick the temporary permit in the dash.