ASGC hosting Veteran's Day barbecue on Nov. 10.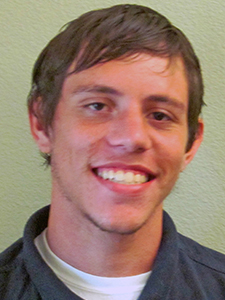 The ASGC will be hosting a Veterans Day barbecue on Monday, Nov. 10 from 10 a.m. to 2 p.m.  The event, which is being held in partnership with the Student Veteran Organization, will have a complete barbecue meal—including hamburgers, hot dogs and corn on the cob—available for $5 or less.
The barbecue will raise funds for the ASGC and allow students to learn more about the extracurricular activities and students services on campus. Hamburgers cost $2.50 and hot dogs cost $2. Sides include chips for 75 cents, corn on the cob for $1 and Mexican-style corn on the cob for $1.50. Bottled water and canned sodas will also be available for purchase.
Students with ASGC benefit stickers will have access to even nearly 50-75 percent off these prices, buying a meal for $4. Veterans who donate a picture of themselves in uniform to the SVO will receive a free burger and drink.
The event was organized by Victor Barajas, ASGC's director of student activities, as well as other ASGC board members, including Esau Cortez, ASGC vice president; Denzel Suarez, the price and data collection manager, and Cameron Thomas, director of publicity.