Together as One New Sexual Assault Prevention Apps will help college students feel more secure.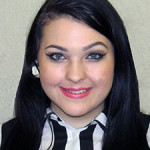 Sexual assaults across college campuses are increasingly getting higher and higher each year. Last year there were 13 reported sexual assaults just at San Diego State University, according to the Union Tribune. Just recently San Diego City College in Downtown San Diego is on high alert because of a sexual assault that occurred late at night on March 3. In 2013, there was even a sexual assault attempt in a parking lot at Grossmont College.
In efforts to raise awareness and help secure the safety of students, AT&T has launched several free phone apps for students. Downloading these apps will give student to the security they need to feel safe on campus.
OnWatch: Created just for college students, this app will alert the people you trust when you need help. With six different options, it can notify campus police, friends or local first responders– or a combination of all three. This app won the White House's "Apps Against Abuse" technology challenge in 2011.
Guardly: Featuring efficient and advanced GPS location accuracy, this app can send instant alerts to police officials within five seconds of being contacted by phone, email or SMS. Guardly can receive the exact location of the student and has enhanced 911 calling.
bSafe: This app allows students to have other students "virtually" walk home with them. Also features a "guardian alert" that notifies friends and family when you need help, and has location services to let them know where you are. bSafe can also sound off an optional alarm to scare the attacker away from you.
Circle of 6: Also a winner of "Apps Against Abuse," Circle of 6 lets students create a circle of friends to whom you can send a "come and get me" message. In an emergency situation, the app will notify local police or a hotline with just a double tap of your fingers.
Hollaback: This app is for victims of sexual assaults to share their stories, reach out to others and let people know their location when the event occurred to raise awareness and help prevent further attacks in that area.
Whether students are walking to their car, finishing up a late-night study group or just walking to class, it is important to be aware of the surroundings and keep an eye out at all times. With the increasing amount of sexaul assaults across college campuses, it couldn't hurt to download a few of these apps to ensure security. It's better to be safe than sorry.