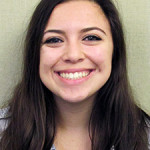 By: Ashley Stout
Summit Deputy Editor
Grossmont College has many forms of authority on campus, but one that many students don't know about most is our school's Governing Board. Bill Garrett, the board's president since 2004, answered some questions about this hidden authority.
Who makes up the Governing Board?
Five elected members are elected from the community, four years at a time, also one student from Grossmont and Cuyamaca for one year.
What, as a president, do you do?
I run all meetings,

[am a] spokesperson for the board, represent board in the community, and also other community colleges in California.

Do you have any specific responsibilities?

First responsibility: Hire the chancellor; everyone else is hired by the chancellor.

Second responsibility: Make sure finances are in good order, that we can make sure that the board's goals are followed. What's important to the board is important to the colleges.

Third Responsibility: Do not develop the budget but do approve the budget.

Fourth Responsibility: Be a sounding board to the community.

How is a Governing Board meeting run?

Well, it is held on the third Tuesday of each month. An agenda is produced with the approval of the chancellor and president on various items. We ratify contracts within the district, then open it up to other board members to talk about what they do and [ask] questions for future reference.

So people from the public can talk as well?

The people from the public can talk about what's on agenda or what they want to see change.

What is the Governing Board's main focus?

Student Success. The reason we are here are for students; we want programs to help them with their career … provide them the opportunity to move forward with their career.

What would you like to change most?

I think we should put more effort on student success—make sure all students are given the same programs available, more opportunities for part-time students to succeed. Also, fix the budget crisis. I feel like people are working better together now; it feels like a total unity, board meetings have been more positive than negative.

What is the future like for the Governing Board?

More physical stabilization. This only can happen if we get the states to support our community colleges better … And more effort for support services to student success. The more involved you are, the more successful. We're trying hard to see that all ranges of students can succeed.