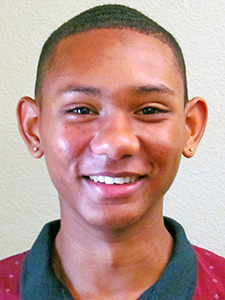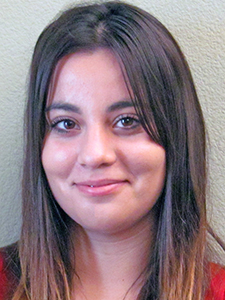 By Dorion Billingslea and Ruby Marquez
 Summit Staff Reporters
Every individual person throughout the holiday season is receiving different gifts. Not everyone wants the same gift as someone else. Every store has different items and throughout this gift guide there are some must go to stores and as well tips for you to minimize the time and be productive. Different ages have different gifts. To determine the right gift for each individual person there are many stores to go to.
Ages 0 to 5
Children who are under the age of one are easier to shop for because they don't complain if they don't get the gift they wanted. Stores that have a different variety between newborns and 2-year-olds are Babies "R" Us, P.S. from Aeropostale and also Toys "R" Us. These gifts would include toys such as a Shape sorter toy which gives your newborn or one year old to be able to see shapes and work on hand eye coordination. A push toy or stroller is good to because it helps your child to walk. Many children want toys that can be hands on. Be aware that some toys might be dangerous for the children that are under a certain age. Stores that can be helpful for this particular age group are Walmart, Toys "R" Us, Crazy Eight, Build-a-Bear Workshop and a lot more. There is more of variety of toys that you can get your child now that your child is getting older. To dolls, toy sets and kid game consoles, there is much more you can get when they reach the age of five. Janet Wilson a student at Grossmont College sops at GameStop, Walmart and Macy's. Janet said," I mostly buy video games and gift cards."
Ages 6 to 10
The stores that offer the best option for children during this age are Target, GameStop and Burlington. During this age children want bicycles, scooters and more electronic things. They like to be more active but at the same time be on the couch playing video games with friends.
There is so much more of a variety you can get because they're getting older.
Ages 11 to 14
This is the age that kids start becoming really picky about what they want for Christmas and this is the time where you can pretty much go anywhere depending on what they want. Electronics start becoming more of a thing to buy, since at this age, kids start becoming teenagers who start to want phones.
Ages 15 to 18
Many teens go to high school. Purchasing gifts for students that are still attending high school is going to the mall, not only is there variety of stores but also deals. Every season there are different styles and products to get a teenager because  for most being a teenager means being trendy and buying lots of clothes. This is also the age where electronics and video games are dominantly bought from stores such as Best Buy, Frys, Apple and many more.
Ages 18+
When you're getting a gift for an adult it's pretty tough because most adults are really picky of what you get them, unless it's really specific. Most returns are made by adults because they didn't like their gift so students can always go and purchase gift cards. Even though they may seem impersonal, there easy to purchase as well as easy to gift wrap. Every store has the option of purchasing gift cards. Don't be discouraged if the last resort may be only purchasing a gift card. The older the person, the harder it is to determine what type of gift is best. To Starbucks, Macy's or even Target. When purchasing clothing for people that are older than Eighteen don't forget to take into consideration their own clothing styles and size. Rebecca Pena a student at Grossmont College likes to shop online instead of shopping in stores, and mostly shops at Victoria's Secret and Target.
Helpful Tips
Many stores like Macy's offer to wrap up any gifts you may bought, but it's not cheap, but depends on the size of the gift. If the gift wrapping at Macy's is not an option, students can always go to buy the roll of wrapping paper and tape to save money. The closer to the holidays the more possibility that stores might run out of certain items. The best way to ensure that doesn't happen, students can call stores and place a hold on certain items. If you're all about saving a penny, the holiday season always has deals and coupons. If possible collect as many magazines and newspapers for each individual store.
Parking can always be hassle, so parking close to stores may not always be the best option. Remember Grossmont Griffins, many people are also in a rush to purchase. Time is valuable, so plan ahead.