We Came, We Saw, We Conquered
Six decades of sports shows just how far the Griffins have come from their humble beginnings.
Since Grossmont College's first day of existence, it has served over 1.7 million students, and over the course of 60 years, it has seen sports on campus flourish and expand, as well as its fair share of incredible athletes. 
Grossmont had very humble beginnings, appearing as Proposition O on the Nov. 8, 1960, ballot headlined by the ongoing presidential campaign between John F. Kennedy and Richard Nixon. It was up to the voters to decide whether Grossmont would ever get the start we know it deserved today. 
The proposition passed overwhelmingly, and two months later the process began to build the school we set foot on today. Since Grossmont still had to be built, it meant the college had to open its doors for the first time at Monte Vista High School on Monday, Sept. 11, 1961. With more than 1,500 students enrolled; it was the largest in California public junior college history at the time.
The 1960s
Grossmont had no sports available at the time as it waited for the eventual opening of its official campus, which came on Sept 14, 1964. This would start the rise for the Grossmont athletic department as the school built a brand-new gymnasium, 10 tennis courts and a baseball diamond to top it off. It did not take the Griffins long to achieve its first state athletic title that same semester, earning a title in cross country under the guidance of coach Ron Vavra. 
Grossmont continued to improve its athletic department in 1965 with a $3.5 million bond from voters that included upgrades for physical education facilities. This brought a new football field and many other facilities, including a brand-new $10,000 weight room for its athletes, which would equate to almost $80,000 today. Before the '60s came to a close for Grossmont, the football team figured it would be a good idea to go ahead and win their first regional championship under coach Clint Whitfield in 1969.
The 1970s
The '70s brought so many more accolades to Grossmont's athletic department, with the cross-country team winning another championship in 1972. This would turn out to be a nine-year run under Coaches Bob Larsen and Jim Peabody. 
In 1974, one of the greatest athletes to come out of Grossmont led the Griffins football team to a 10-0-2 season and an eventual state championship. Joe Roth was a Granite Hills High School graduate who went straight to Grossmont's football program to lead them to that '74 title and undefeated season. 
Roth transferred to the University of California, Berkeley, following his incredible season with the Griffins the year prior. In his first season with the Golden Bears, Roth led the team to a Pac- 8 title as co-champions. In 1976, Roth was a pre-season favorite to win the Heisman Trophy but ended up with All-American honors and ninth in the Heisman Trophy voting. At the end of the season, Joe revealed he had terminal cancer and eventually passed away at the age of 21 on Feb. 19, 1977. Joe Roth today is remembered as one of the best athletes ever to walk the grounds of Grossmont College.
The 1980s
The '80s brought a slew of championships and titles to Grossmont, with the woman of Grossmont leading the charge. The women's volleyball team's long history of success started in 1985, with back-to-back conference championships for 10 years. The woman managed to rack up two state titles in '87 and '89 in the process. 
The women's basketball team also joined in on the title party with conference championships in '83 and '84. 
The 1990s
The '90s came, and to kick it off, Grossmont opened the new on-campus football stadium in September 1990. The stadium was named after former football and track coach Jack Mashin. By the next year, Grossmont had racked up 25 state championships in seven different sports.
The men's and women's tennis programs were very successful. By 1996, they had a combined 29 conference and regional titles and five state championships under Head Coach Bob Rump, who had taken over the women's program in 1985.
The 2000s
In comes the 21st century, and with it came expansion and even more success. Grossmont's women's tennis program continued its success after Rump's retirement with consecutive state titles in 2002 and 2003, and then continued with two others in 2004 and 2008. 
In 2006, a newly resurfaced track that ran around the football field with six layers of an all-weather rubberized material was installed. 
The football program saw multiple former players achieve careers in the NCAA and about half-dozen who saw playtime on an NFL field. By this time, the team boasted 12 conference championships, including one of them in 2000 and four more between 2003 and 2006.
The 2010s
Within the past decade, Grossmont has continued its success in acquiring championships with three state championships. Two came from the badminton program 2017 and 2018, and one with the baseball team in 2017. 
The Griffins have also acquired 48 conference championships since 2010. One of them came most recently in November, as our men's water polo team went undefeated at 12-0 in the conference this season and finished third in the regional championships. 
Today
With so many of our teams competing consistently for conference championships and state titles, it's no wonder Grossmont has been the prime example for success in the Pacific Coast Athletic Conference. 
Grossmont currently is ranked third in the state in women's volleyball, and these Griffins are looking to add another state title to their mantle. With a near-total return to campus coming this spring Grossmont has nothing but dominance etched in its future.
Grossmont's football program took a massive step forward this year, making it into the top 25 this past season. And while they could not finish out the season as they had hoped to, it has us looking forward to a successful one next fall. 
Grossmont's  addition of Nedra Brown, the associate dean of Athletics, brings a new direction for Griffin athletes and coaches who will look to expand and improve on Grossmont's athletic department.
The Future
Grossmont has had more than its fair share of sports history, and with so much success in the past 60 years, we look to the future and hope to see student-athletes continue in the transition of winning that Grossmont has come accustomed to.
Griffin athletics looks to a bright future and to continuing to etch itself into history.
Leave a Comment
Your donation will support the student journalists of Grossmont College. Your contribution will allow us to purchase equipment and cover our annual website hosting costs.
About the Contributor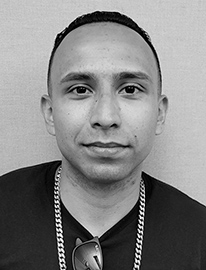 Joseph Salcido, Editor-in-Chief
U.S. Army veteran and current student at Grossmont College pursuing a degree in journalism. Interns with NFL Network and hopes to one day be an on-air...