Results 2022: A Midterm Rundown
On Dec. 8, California certified the results of its 2022 midterm election, finally concluding its notorious slow count over four weeks after election day polls closed.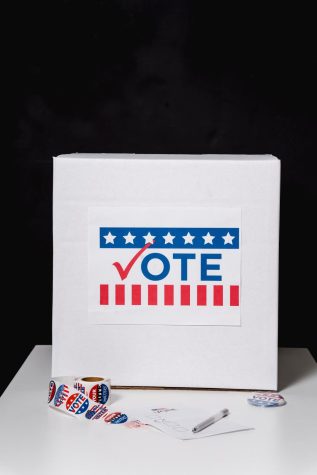 Statewide voter turnout was roughly over 50 percent, a noticeable drop off from the over 64 percent turnout reported in 2018 after the last midterm election. Lower voter turnout does not mean this year's midterms were without stakes and essential takeaways from one of America's most progressive states.
Nationally, voters across the United States saw unexpected surprises and trends, especially in regard to reproductive liberties and control of the House of Representatives and the Senate as President Joe Biden enters the final two years of his first term. California was no exception, so with that in mind, here are some notable takeaways from the 2022 midterms.
Newsom is still widely popular.
After defeating a recall challenge to his governorship in resounding fashion last year, Gov. Gavin Newsom continues to show his popularity is far from waning among California voters. Newsom was never considered under any particular threat this election by most political analysts, but he was not without his challenges this election cycle.
Facing down a likely $25 billion budget deficit after years of cash surplus, as reported by POLITICO, and Californians experiencing record high gas and food prices this year in a state already known for cost of living issues, it would not be foolish to think Newsom could feel some heat. However, the incumbent governor sailed to a landslide victory, securing 59 percent of the electorate and beating his Republican opponent Brian Dahle by 18 points showing his administration still holds considerable support among the state's constituency.
Reproductive rights are a core liberty in California.
After the Supreme Court decision in Dobbs v. Jackson Women's Health Organization that effectively terminated the court's 1973 Roe v. Wade decision, states across the country began scrambling to adjust laws on the books to either shore up reproductive liberties or further erode them. Many wound up with voter initiatives on the ballot regarding the issue of abortion directly, and California was no exception to this.
Proposition 1 was written as a constitutional amendment which, according to the voter guide on the secretary of state's website, would expressly include an individual's fundamental right to reproductive freedom, which includes the fundamental right to choose to have an abortion and the fundamental right to contraceptives. While never seen as under threat in California, reproductive rights being placed on the ballot gave voters a chance to put on the record how highly they regard such an issue, and with a 33-point "yes" advantage, voters made their support for these liberties clear.
Sports betting took a major defeat.
In recent years, sports betting – especially online sports betting with companies like DraftKings, Fanduel and Caesars Sportsbook – has exploded in popularity. With many professional sports leagues that once avoided any connection to gambling now embracing it with open arms, sportsbook companies are experiencing rapid growth and finding their markets expanding in places once shut off to them.
Propositions 26 and 27 gave California voters an opportunity this midterm to not only decide whether or not to open its market to sports gambling, but also the way in which that market would be open– on tribal land or through online applications. Both initiatives launched expensive ad campaigns that bombarded the airwaves with attacks against each other. However, both would ultimately suffer a resounding defeat at the ballot box, with the "no" votes overwhelming them in double-digit point margins.
Statewide losses continue to mount for Republicans.
Another election cycle in California, another thumping of Republican candidates running for statewide offices. California is a reliably blue state, which is no secret, but the sheer route that Republicans have taken has been so severe that conservatives have not been remotely competitive since the 2006 midterm. More often than not, Republican candidates find themselves losing by double-digit points, only finding influence in the small remaining conservative strongholds that make up most of inland California.
The most promising of the Republican candidates running for statewide office this 2022 cycle was Lanhee Chen, who ran for the little-known Controller seat against Democrat Malia Cohen. Showing up in many local news reports before the election, Chen was hailed as the "best chance to win a statewide office since Governor Arnold Schwarzenegger." This hope grew more as the Republican party hyped up the prospects of a potential nationwide "red wave." That hope was unfounded as Chen, like his other Republican colleagues, would be comfortably beaten by his Democratic opponent by over 10 percentage points, and the so-called red wave barely registered as a ripple. With little effort from the national Republican party to invest in California races and consistently poor strategizing by the state party, this losing streak does not seem likely to end any time soon for conservatives.
Leave a Comment
Your donation will support the student journalists of Grossmont College. Your contribution will allow us to purchase equipment and cover our annual website hosting costs.
About the Contributor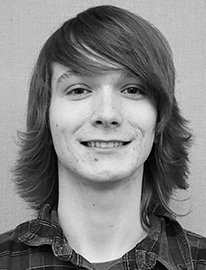 Gideon Fogt, Editor-in-Chief
Editor-in-chief of The Summit and journalism major with a passion for all things related to sports, politics and the natural world. Looking forward to...