SheSpeaks: A Musical Theatre Revue
"SheSpeaks: A Musical Theatre Revue" ran in Stagehouse Theatre March 2 to 4.
The perspectives of female composers and lyricists in musical theatre over the past century are celebrated. We honor the courage it takes to pursue one's passion, accept oneself, and discover one's own voice. Tonight, their words and music will be heard.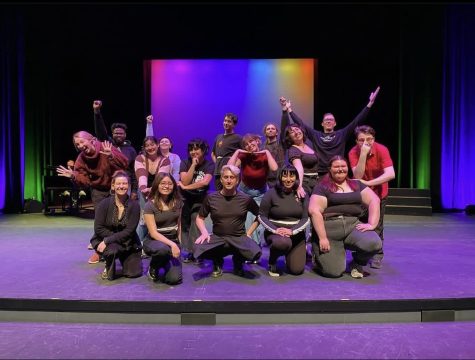 Amavi Hart is an actor who has been involved in theater for some time and is a part of this cast.
"The process was fun and easy," Hart said."The directors and the designers make it as seamless as possible for the actors. There's rarely even been a point where I had an actual complaint about how something has been working or put together, and I never felt endangered or unsafe."
Hart said she auditioned for the part via email.
"The audition process was straightforward, simple and easy, and possibly one of the easiest auditions I've ever done," she said. "They sent an email about the show with a Google form … which had simple information, just as your name, degree, vocal range, past theater experience, and so on."
Hart said her favorite part of the show was its diversity.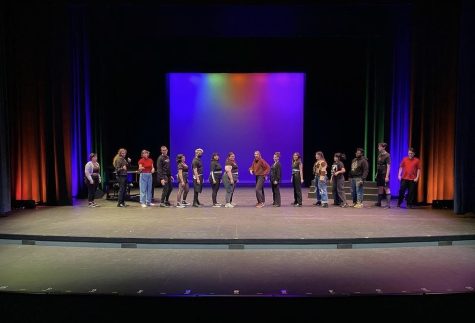 "It's written from a whole bunch of different songs from musicals with female lyricists and composers," she said. "So there are a whole bunch of different shows in this show, and seeing all of them come together to make this work of art is really intriguing and has been great fun."
This is the first performance for Cast Member Gaby Munoz at Grossmont College.
"The process felt very fast but fun," she said. "I was definitely not overworked or anything. The director and our music director have been great. Everyone has a great attitude, making it a great environment to create a show."
Munoz's said her favorite part of the show was "seeing everyone perform their solo songs.
"They're all just so fun to watch," she added.
Hart advises students who want to be a part of the theatre program to go for it.
"Don't be afraid to put yourself out there," she said. "One of the things that almost made me miss out on the show was that I was afraid they wouldn't want me. Still, I chose to put myself out there, and because of that, this has been one of the best experiences by far of my theater experiences.
"On top of that, don't be afraid to try new things," Hart continued. "They're very good about teaching you things you haven't done before or things you don't know yet and are really good about not making you feel bad for not knowing things if it's your first time."
Munoz agreed; "For the people that want to be a part of theater, definitely just throw yourself in there," she said. "It's what I did. I had no information about the department and just tried it out, and I'm having the time of my life."
Leave a Comment
Your donation will support the student journalists of Grossmont College. Your contribution will allow us to purchase equipment and cover our annual website hosting costs.
About the Contributor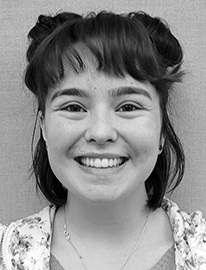 Dani Ucman, Staff Writer
Journalism major who enjoys reading and doing theater shows in the community in her free time. Enjoys listening to music and visiting Disneyland with family...