Disney 100th
Disney is celebrating its 100th anniversary at Disneyland Park in Anaheim, California, alongside new movie releases coming out this year.
The Disney company has been a part of many people's lives in one way or another for many decades, whether through animated movies, sprawling amusement parks or the Disney Channel.
Grossmont Student Jessie Miller recalled his first experience with Disney through home movies on videotape.
"I think the first ever Disney VHS I owned was 'The Three Mouseketeers,' and it just grabbed hold and pulled me in," Miller said. " remember sitting at my TV watching that tape over and over again until it eventually broke. It was my introduction to the imagination and beautifully drawn animation."
Miller, like many others during the global COVID pandemic, was kept away from his favorite amusement park when it shut down due to health and safety restrictions. When restrictions were lifted, he was eager to make new memories at Disneyland. He said his favorite memory was his first Disney trip with his girlfriend.
"We met during the pandemic, so there wasn't much to do; I remember our first date was at an automatic car wash, so as you could tell, I pulled out all the stops," Miller said. "When Disneyland finally opened up again, we bought tickets immediately and had our first Disney trip together and our first trip in years. I just couldn't help smiling the entire time, not to mention there were no lines at all, and we rode every ride by ourselves. It was a surreal experience."
Like Miller, many other couples have shared memories with their significant other at Disneyland.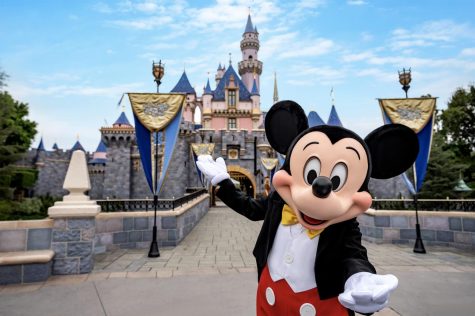 Miller said his favorite Disney character is Peter Pan.
"I think I relate to him the most because I think we've all never wanted to grow up," he said. "There are taxes, rent, insurance and just more scary stuff when you're older, but when you're a kid, you have no worries. You just have fun."
Peter Pan "shows us we shouldn't lose our inner child and stay true to ourselves," Miller continued. "Just because you're older doesn't mean you should lose your sense of adventure, but instead, harness it and still have a bit of your younger self in your heart."
Disney celebrating its 100th is a significant milestone for Miller.
"I can both believe and not believe that Disney is celebrating its 100th anniversary. Disney has been in my life for what seems like forever, but in the grand scheme of things, it's only a fraction of the company's lifetime," Miller said. "To me, there is more than just a company. They represent memories they represent fun, represent happiness. Disney means so much to everybody, and if you genuinely think about it, they've made so many people smile over 100 years, making them magical."
Tory King, another Grossmont student, shared her insights on Disney and its anniversary.
"My first time going to Disneyland, I was about 2 or 3, but the first time I remember a Disney trip, I was in fourth grade, and the one thing I remember was watching my dad go on the Tower of Terror," King recalled. "I don't think I have one solid favorite memory of Disney, but there have been several times I have just been in awe of Disney. Whether it has been watching a new movie or an old one or if I have been in the parks experiencing another fantastic moment. All the memories will be my favorite."
Parents taking children to Disneyland when they are in their early years is often a shared memory among many students who live in Southern California. Though these are not memories they can clearly recall, students have photos or memorabilia of them going to Disneyland.
The amusement park has always been oriented toward families, so parents going with young children was very common, and is still is although prices have increased so much over the years.
"My favorite Disney character is Winnie the Pooh," King said. "I have always loved Pooh Bear. He has always made me laugh with his silliness and taught me that it does not matter the size of your body."
King said she chose Pooh Bear because the character made her feel that the size of your body doesn't matter as long as you have a big heart.
"The fact that Disney is celebrating 100 years is mind-blowing. I have only been around for 21 years, but that's almost a quarter," King said. "Disney is so important to me, so I am happy to know there have been 100 years of joy and happiness."
Morgan Reed, a past Grossmont student, also fondly remembered Disney.
"I spent many birthdays there and have many pictures from that time," Reed said. "My favorite memory is watching the Christmas Fantasy Parade with my mom. It was our tradition, which I still keep even though my mom is no longer here."
Traditions often hold a lot of people together and since Disney has been around for many people's childhoods, some memories are directly connected with family members.
Reed named Anna from "Frozen" as her favorite Disney character.
"She is a brave character, and she does anything for her family, even if that means putting herself in harm's way," Reed said. "My favorite thing about her is she does not need a prince to save her."
Released in 2013, "Frozen" is a fairly recent movie, but that just goes to show even more that Disney films are not just for children; they are made for everyone.
"I have been to Disneyland since they started the celebrations for the 100th anniversary," Reed said. "I will be celebrating at the parks this entire year. Also, it's crazy to believe they are celebrating their 100th anniversary because I forgot they have not been around as long as they have."
The Walt Disney Company has touched many people over the decades and has been critical to many students' lives. Hopefully, everyone who wants to celebrate the anniversary can do so in their unique way, whether going to the theme parks or rewatching their favorite movie.
Remember, as Walt Disney said, "All of our dreams can come true if we have the courage to pursue them."
Leave a Comment
Your donation will support the student journalists of Grossmont College. Your contribution will allow us to purchase equipment and cover our annual website hosting costs.
About the Contributor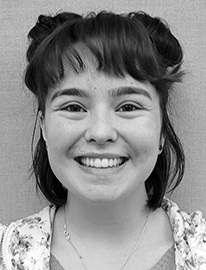 Dani Ucman, Staff Writer
Journalism major who enjoys reading and doing theater shows in the community in her free time. Enjoys listening to music and visiting Disneyland with family...