Green waste management efforts grow
To most people in our disposable society, waste is waste, but lately so-called "organic waste" is being seen as a potential boon against human-driven climate change.
Organic waste is discarded food or lawn clippings, usually trash that is highly biodegradable compared to other landfill waste.
Since the beginning of 2022, California Senate Bill 1383 requires all public jurisdictions providing waste collection services to residents and businesses must also provide organic waste collection.
Some cities have already been providing separate organic waste services in the form of green bins. Many Grossmont College students living in San Diego have probably seen these bins when they are lined up for trash day.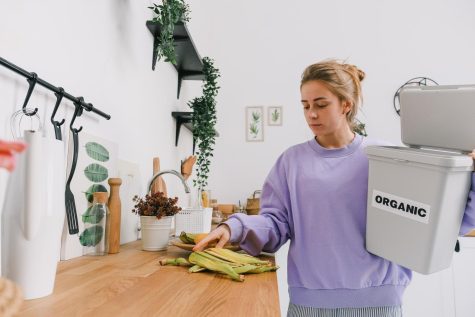 This desire to process organic waste differently from regular waste comes from both a goal of managing methane emissions coming from the decaying material and making more conventional use of the exorbitant amount of food waste produced.
Some more complex operations are also underway to generate fuel from the methane produced by organic waste to expand its recycling potential further. Examples of this include Escondido Disposal Incorporated's anaerobic digestion facility in North County.
With these green waste management projects continuing to ramp up in communities across California, Grossmont students noticed it in their own neighborhoods.
"I think it's a good idea, but you need to get people to commit," Student Aaron Luna said of the waste projects.
Since the pandemic, Grossmont has not been able to bring recycling operations up to par. However, Director of Public Information Michele Clock said in an email that the school is "working with Waste Management to bring us back to pre-COVID-19 recycling operations."
In the meantime, there is some optimism environmental efforts such as green waste management will continue to grow.
Student Maryrose Kaaihue hoped to see more of these projects continue both in communities and at public institutions like Grossmont College. Other students like Paco Christman and Thomas Sanchez both expressed full support for green waste management projects such as composting, even stating such efforts should be the standard for everyone.
While the support is high for more nuanced waste projects that Senate Bill 1383 is aiming to push, it can be difficult to find consistent effort from the public.
When food breaks down it tends to give off a pretty unpleasant smell, and it is safe to say most people do not consider handling rotting organic material to be a pleasurable experience. Despite this, buy-in from all levels of the community is going to be necessary to see a significant impact in waste processing, especially in the throwaway culture of modern America.
Leave a Comment
Your donation will support the student journalists of Grossmont College. Your contribution will allow us to purchase equipment and cover our annual website hosting costs.
About the Contributor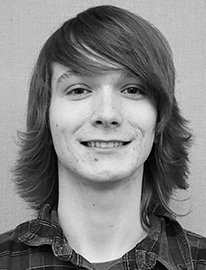 Gideon Fogt, Editor-in-Chief
Editor-in-chief of The Summit and journalism major with a passion for all things related to sports, politics and the natural world. Looking forward to...