ICC Hosts Club Spring Festival
Clubs associated with the Inter-Club Council hosted the Spring Festival in the main quad on May 3 with the goals of raising funds and outreach to recruit students for the upcoming summer and fall semesters.
According to Heriberto Vasquez, director of Student Development, the festival was held a little later than initially planned to allow clubs more time to charter for the semester and attend the event. It also aligned with the kick-off event for Asian American Native Hawaiian Pacific Islander (AANHPI) Heritage Month, hosted by the Asian & Pacific Islander (API) Committee.
"So overall, planning was ensuring that we have canopies, tables, doing the facilities request, communicating with the student clubs back and forth via email and in person, and communicating with ASGC to ensure that they were ready to be present and support our student clubs," Vasquez said.
At the festival, students could participate in different activities to learn what all the clubs at Grossmont are about.
"It's really interactive," Student Amanda Martinez said. "So they try to…make games, or like little showcases so that people are interested in their clubs but also…try to have people who want to join in something that's…related to those clubs. That's really nice."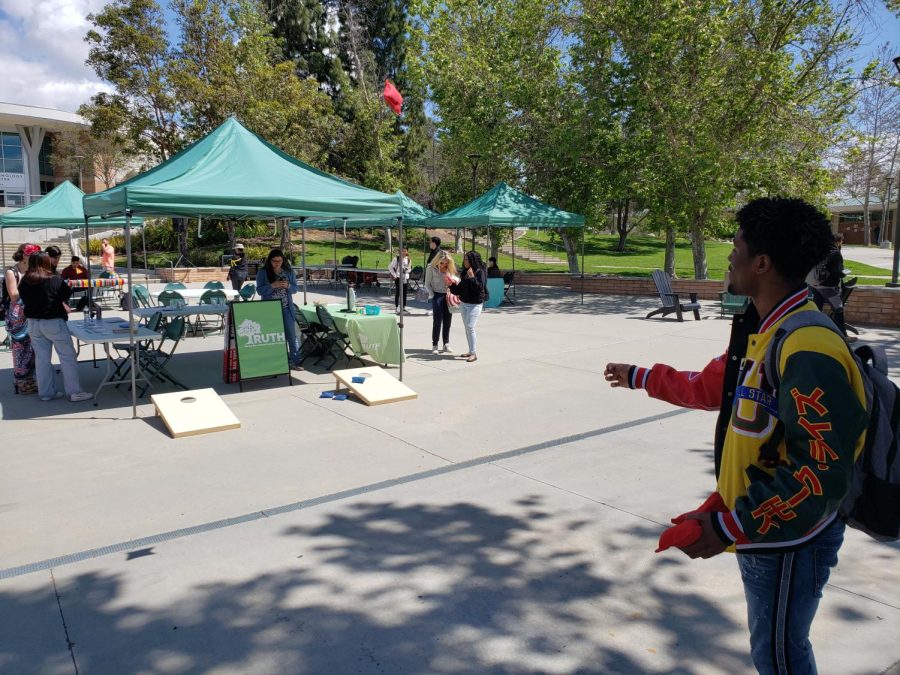 Expectations were exceeded, with close to 200 students coming to the festival throughout the day.
"I think the
highlight was really seeing the student leaders promote themselves and promote their missions of their clubs and enact those," Vasquez said. "You had very creative ways in which they were showcasing themselves."
Examples of this creativity were the Science Club's demonstrations.
"I really liked the one for like the…science one where they're like setting off some potassium and sugar," Martinez said. "Kind of making like little firework type of deal. It's really nice."
With over 20 clubs attending, there was a lot for students to look at.
"I liked the diversity like there's a lot of different cultures and people that I've been seeing," Student Bijou Laguna said.
Another aspect being offered at the event was a clothing drive which was done by the Associated Students of Grossmont College.
"They've been collecting clothes throughout the semester," Vasquez said. "They've had about four clothing giveaways. This was the last one of the year."
The number of students attending was tracked using the clothing drive, and it was considered by Vasquez to be "very successful".
"It's really cool that they have the clothing drive for people…if they need clothes for free," Student Ashley Cheatham said.
The API Committee offered food representative of their cultures and provided through Dr. Marsha Gable, the vice president of Student Services.
One of the biggest contributions was from the UMOJA Club, which brought in around 25 students.
"It's a club that is focused – not exclusively, but focused on – African American students, a population of which I am involved," said Jason Bell, Grossmont student and member of the club. "Come meet the people, meet the director, you will come away in a better mood and motivated. It's just a great club to be a part of."
Many students who passed through the event appeared to be interested in the clubs on display.
"I really like these events to like see different things that are being showcased," Martinez said. "It's nice to see…the students coming together and…talking about things they're passionate about."
In the future, Vasquez said there are hopes for more activities that weren't possible before due to COVID, like sumo wrestling and competition in human hamster balls, as well as a similar fall festival to reach out to new students early in the semester.
"So we are just hoping that we can ramp up events like this in the fall and continue having really fun festivals," Vasquez said.
Leave a Comment
Your donation will support the student journalists of Grossmont College. Your contribution will allow us to purchase equipment and cover our annual website hosting costs.
About the Contributor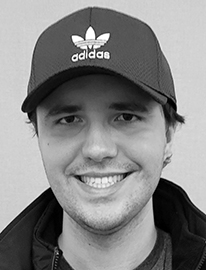 Jacob Houseman, Staff Writer
History and journalism major hoping to transfer to SDSU. Spends his free time reading books, comics and playing games.