Campus Involvement
Why don't students participate in campus activities?
Student participation in on-campus activities has been low for some time at Grossmont College, and the problems surrounding it have become worse due to COVID-19. Part of this appears to be from online learning lowering on-campus attendance, but also from a lack of information being given to students.
When asked if he thought there were problems with student engagement, Bryan Lam, club advisor for International Club, said: "I think that's very hard to answer because everyone's got a different reason for why that is…Some people could be concerned about whether they're, you know, safe at those places or not. Or they're just busy because of the high inflation, so people need to work, so they're not on campus, and that's what's taking up most of their time."
Students trying to pay for rent, gas, food and other necessities might have a higher priority on work than school so they don't stay on campus for events, join clubs or participate in student government.
"If that's the case, people are working and doing school, they're really tired and they can't go to an event," Lam said.
Another potential cause is infrastructure because there's a lack of students and staff on campus.
"There's a student coordinator at Grossmont College, but because of COVID most of their role has been kind of assisting with basic needs," Heriberto Vasquez, director of Student Development, said. "So Gizmo's Kitchen and the food resource fairs and all of that is what they're focused on."
This and a lack of staffing in facilities have led to trouble setting up events. "The other thing that I noticed in terms of engagement is that because we don't have custodial staff during the day, we can't even set up canopies or, you know, tables," Vasquez explained.
Despite this, events have still been able to be prepared, like the recent club-hosted Spring Festival on May 3.
"We see these events in the main quad all the time, they're getting set up," Lam said. "So I don't think that is particularly the issue about engagement."
A possible cause is also a lack of communication.
"I think there's maybe a miscommunication between what the students want and what the school is giving as well," Vasquez said.
He said he noticed students used to be more present on campus but now they leave early, which may be due to students having other priorities like work. Some students seem to agree that communication is one of the biggest issues keeping them from going on campus to participate.
"I'd say one of the major causes is probably just not knowing or caring about it," Student Hunter Mellinger said. "There should be certain classes that maybe could push clubs if they're supportive of them…Just as another way of advertising. Which I guess just goes down to the main root: they're not advertising at all."
Something else that may be keeping students off campus is hybrid learning, being both on campus and online.
"I mean even my ASGC students, they come in to do hours and then they have a class and then they have to go back home to do another class because it's hybrid," Vasquez said.
Although student participation was a problem before COVID, it seems to have made the issue worse.
"I don't want to blame COVID but it's…one singular thing that has had a chain reaction on many other things and I think all of that combined has equaled less engagement," Lam said. "And I think we have also encroached on a new territory where everything is through Zoom now, everything is virtual."
There are many other possible causes for the decrease in student participation, but there are also a lot of ideas for how the situation can be improved. One idea is to provide more support to create clubs like making a handbook, training video or Canvas class that shows how to start out and get through the paperwork process. A general idea for improvement is to focus on the barriers keeping students from coming to campus and assisting them with it.
"If transportation's an issue, is there something that we can all work together to kind of get transportation?" Lam said. "Can we make it low-cost or free? There are things that people can do."
Another idea from a student is to do more to communicate with their peers by talking to them in club-related classes.
"If you're in a public speaking class and someone's in…a debate club you should be standing outside the…communications class when it gets out…holding something and be like hey, we're doing a debate club," Mellinger said.
From the perspective of an online student, Ryan McElligott recommended having more information on the college's website or having a location on Canvas to see what events are happening and what clubs are doing on campus.
"To make me interested in certain things, I'd have to know about it," McElligott said. "Cause I really don't know about anything."
Like the number of potential causes and room for improvement, there are many opportunities available on campus for students of which students may not be aware. Some of these include being a representative for students, which you can try to join by contacting ASGC.
"I have a task force that…I need students on for the music and theater building," Loren Holmquist, director of facilities, said. "And I need a student like right now for that."
Holmquist added it would be optimal to have someone associated with theater or music classes for the position.
Some ASGC positions weren't even voted on this semeste,r like the vice president of finance who helps finance club events and general board members who would assist in creating events.
"Post COVID, the amount of people, even online, voting for ASGC elections has decreased," Vasquez said. "So the amount of people running for ASGC also decreased."
For students interested in clubs, there's information on the college's website for active clubs. Though much of the information on the school website is dated and some of the club info doesn't have updated meeting times, most of them have contact info for their advisors you can talk to for more information.
Leave a Comment
Your donation will support the student journalists of Grossmont College. Your contribution will allow us to purchase equipment and cover our annual website hosting costs.
About the Contributor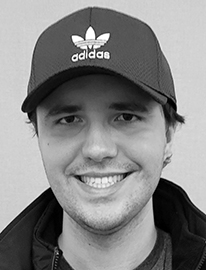 Jacob Houseman, Staff Writer
History and journalism major hoping to transfer to SDSU. Spends his free time reading books, comics and playing games.