NFL Draft Recap
It is that time of the football offseason again when fans and franchises alike sit in anticipation of the new season. The draft has just come and gone, and fans are getting acquainted with their team's new rookies, wondering who could be a superstar of the future, a grand disappointment or something in between.
The NFL Draft is an event that occurs in the National Football League every year in spring. All 32 teams are given a chance to bring young, talented players into their clubs on rookie contracts, which, relative to standard contracts, are much less expensive.
There are 259 picks, give or take a few compensatory picks depending on the year, through seven rounds. Each pick represents one player and each of the 32 NFL clubs are given a pick for each round, unless the team has traded the rights for that pick to another team.
The way picks are given out is based on how a team has performed, wins and losses, throughout a season. If you were the worst team in the NFL you get the number-one pick for each round, if you were the Super Bowl winner, you get the 32nd pick for each round.
These picks represent promise, youth and talent, potential keys to success for these sports clubs and their fans. For the players themselves, it represents their greatest opportunity at success in the professional leagues.
In the months and days leading up to draft night, franchises are scouting the young talent at pro-days and at the NFL Combine, a week-long showcase in February, to see who can fill some holes on their team.
Meanwhile, fans are keeping a close eye on players and team needs themselves, anxiously waiting for week one of the new season.
"Hopefully we get some more (help) on defense," said Anthony Adams, Grossmont student and Las Vegas Raiders fan.
Adams also said he wanted his favorite team to pursue University of Kentucky Quarterback Will Levis with the seventh pick to build around for the future. Levis was also a point of interest for a lot of football media analysts; Mel Kiper Jr. of ESPN had him as the fourth pick in the draft and the third quarterback picked overall.
Top 10 picks are not everything in the draft, however, and neither are quarterbacks, even though they attract the most attention. Later picks gives teams who performed at a high level a chance to reload on young talent and potentially cover any weaknesses going into the new season.
Take teams like the Super Bowl runner-up Philidelphia Eagles, or teams that fell during the playoffs such as the Dallas Cowboys or Cincinnati Bengals. Though most had enough success to make a run in the postseason, they lacked talent in specific areas of their team that limited their ability to beat more well-rounded opponents.
"Honestly, I just kinda hope that the Bengals get some help on the O-line. They need to protect Burrow," Grossmont Student Services Specialist Garret Peregud said. "Just give (Joe) Burrow some help, he really needs it. We need that extra piece that will take us to actually win the Super Bowl."
Between the manic pre-draft hype machine and the sobering post-draft reality is American football culture at its rawest, experiencing the highs and lows in pursuit of a Lombardi trophy.
Post-Draft Takeaways
Another draft, another Philly special: Just a year removed from the jaw-dropping draft day trade for star Wide Receiver Arthur Jauan "A.J." Brown, the Philidelphia Eagles pull off another surprise move in the first round.
Trading their pick at number 10 and a fourth-round pick in 2024 to the Chicago Bears in exchange for pick nine, the Eagles selected University of Georgia Defensive Tackle Jalen Carter.
Carter was regarded by many analysts and scouts as the best player of the entire class. However, off-the-field legal issues stemming from a fatal car crash involving a teammate and staffer clouded his prospects, likely causing him to fall from the top five.
The Eagles also shored up their defense even further with their other first-round selection at pick 30, bringing outside linebacker and Carter teammate Nolan Smith to the franchise.
Houston attempting early takeoff: Holding the second pick in the draft and in desperate need of higher caliber quarterback play, the Houston Texans predictably drafted their future starting passer in The Ohio State University Player Coleridge Bernard "C. J." Stroud. What was unexpected was them immediately following that up by trading a bevy of later picks to the Arizona Cardinals to select University of Alabama Edge Rusher Will Anderson Jr.
Picking Anderson, a top-ranked pass rusher, and Stroud, a top-ranked pass thrower, shows that the organization is trying to set the centerpieces for both the offensive and defensive sides of the ball in one draft.
The move can be considered risky, especially if one or both prospects fails to meet expectations. It could also quickly vault the Texans back into postseason play during both players' rookie contracts.
Levis's great fall: One of the bigger surprises of the draft was Levis falling out of the first round despite being considered a sure-fire day-one pick. He was selected at pick 33 by the Tennessee Titans.
This could be chalked up to some of the concerns listed in scouting reports about the Kentucky quarterback.
Although Levis possess a strong, athletic "football body" at 6'4 and roughly 230 pounds he uses to make tough physical plays, there are concerns regarding his longevity if he continues to take risks throwing his body into high levels of contact.
After finishing his last collegiate season with a touchdown to interception ratio of 19 to 10, there was also some apprehension that Levis may have some turnover issues. To the quarterback's credit, he was learning an entirely new offensive scheme from a coordinator who would soon be fired after the season concluded.
1st Round Draft Picks:
Bryce Young QB – Carolina Panthers
C.J. Stroud QB – Houston Texans
Will Anderson Jr. EDGE – Houston Texans
Anthony Richardson QB – Indianapolis Colts
Devon Witherspoon CB – Seattle Seahawks
Paris Johnson Jr. OT – Arizona Cardinals
Tyree Wilson EDGE – Las Vegas Raiders
Bijan Robinson RB – Atlanta Falcons
Jalen Carter DT – Philadelphia Eagles
Darnell Wright OT – Chicago Bears
Peter Skoronski OT – Tennesse Titans
Jahmyr Gibbs RB – Detroit Lions
Lukas Van Ness LB – Green Bay Packers
Broderick Jones OT – Pittsburgh Steelers
Will McDonald IV EDGE – New York Jets
Emmanuel Forbes CB – Washington Commanders
Christian Gonzalez CB – New England Patriots
Jack Campbell LB – Detroit Lions
Calijah Kancey DT – Tampa Bay Buccaneers
Jaxon Smith-Njigba WR – Seattle Seahawks
Quentin Johnston WR – Los Angeles Chargers
Zay Flowers WR – Baltimore Ravens
Jordan Addison WR – Minnesota Vikings
Deonte Banks CB – New York Giants
Dalton Kincaid TE – Buffalo Bills
Mazi Smith DT – Dallas Cowboys
Anton Harrison OT – Jacksonville Jaguars
Myles Murphy EDGE – Cincinnati Bengals
Bryan Bresee DT – New Orleans Saints
Nolan Smith EDGE – Philadelphia Eagles
Felix Anudike-Uzomah EDGE – Kansas City Chiefs
Leave a Comment
Your donation will support the student journalists of Grossmont College. Your contribution will allow us to purchase equipment and cover our annual website hosting costs.
About the Contributor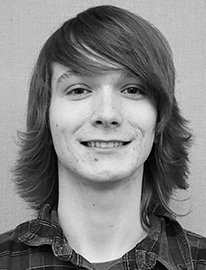 Gideon Fogt, Editor-in-Chief
Editor-in-chief of The Summit and journalism major with a passion for all things related to sports, politics and the natural world. Looking forward to...