NARCAN on campus

Grossmont College's Student Health and Wellness Center continues to provide students with access to Narcan. Narcan is the brand name for Naloxone, a nasal spray meant to reverse an opioid overdose. The nasal spray is free to all students at Grossmont and can be obtained at the center.
Campus Nurse Elaine Adlam noted along with the issuance of Narcan, a 5 to 10-minute education session must be given. The session is to ensure students are aware of how to administer the product.
"To my knowledge, it hasn't been used at all on campus," Adlam said. "I've also done a training with Campus and Parking Services people because they obviously check bathrooms. They haven't reported anything to me, and I haven't had any students come back."
Students are allowed to carry and use Narcan on campus and can also take it home for personal use.
"Use it at home if you have a family member or anybody like that that needs to have Narcan as well," Adlam said.
According to the National Institute on Drug Abuse webpage, opioid-involved deaths rose from 21,089 in 2010 to 47,600 in 2017 and remained steady throughout 2019. The numbers increased to 68,630 reported deaths in 2020 and 80,411 in 2021.
"I didn't know Narcan was available to us at all," Grossmont Studenty Daisy Chavez said. "I personally would not use it, but it doesn't hurt to have in case of an emergency."
Adlam said there currently aren't any programs on campus for alcohol or substance abuse due to a lack of participants. Instead, all students are referred to Alcoholics Anonymous or Narcotics Anonymous.
If you are ever in a situation where you suspect an individual has overdosed on opioids, Adlam advised calling 911 immediately, then proceeding to check the individual's pulse. If there is a pulse, then perform rescue breathing; otherwise, start doing CPR. She also advised administering the Narcan as soon as possible as it works within 20 to 30 seconds.
If medics have not yet arrived and the individual has woken up, it is important to roll them on their left side in the recovery position while giving them space at the same time.
As a reminder, this resource along with multiple others can be found at the Student Health and Wellness Center located inside the Student Center (60-130).
Leave a Comment
Your donation will support the student journalists of Grossmont College. Your contribution will allow us to purchase equipment and cover our annual website hosting costs.
About the Contributor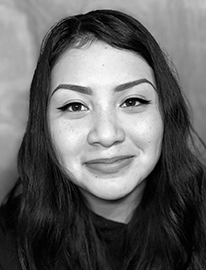 Lindsay Elias, Editor-in-Chief
Born and raised in San Diego. Majoring in journalism in hopes of becoming a motor sport journalist.