Starting From The Ground Up
Softball returns to Grossmont College.
Softball is returning to Grossmont College after three years without a team.
The COVID-19 pandemic disbanded the program in 2020, but new Head Coach Craig Fuentes aims to restart the Griffin squad. The first official season is set for Spring 2024, but the team will begin training this summer and fall.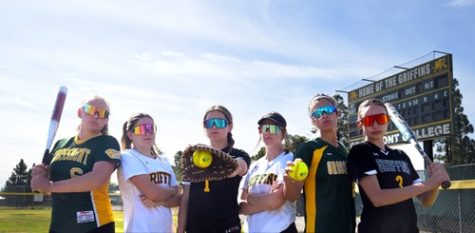 Fuentes was hired in early February and has already begun the process of recruiting his players. The coach said he has "met about half" of the players for next season. As for the rest of the team, Fuentes plans to recruit more by attending high school and travel ball games across San Diego County.
"I say half, but that's a loose term because it's depending on how many players I have," Fuentes said. "But I have been able to recruit a good majority of a team thus far."
He was also clear about the mentality of his program and what its main focus will be throughout its rebirth.
"Building high-character individuals, making sure we are students before we are athletes," he said. "Obviously winning a few games will help, but we're going to really focus on our mental approach and ensure that we are thinking positively."
The players who are already on the team and committed to the 2024 season are excited about the return of softball to Grossmont.
"I'm extremely thrilled that softball is returning here on campus. I've been looking forward to this moment for a while, and I'm glad to see it finally come," Grossmont Student and Softball Player Ashtyn Niemiec said in an email. "When I heard about its return, I immediately went on the Grossmont website and tried to find whatever information I could."
The Griffins softball team created a social media account in late March to help people keep up with their team. You can follow them on Instagram @GC.Griffin.SB and also look for updates posted on the Grossmont Athletics Twitter account, @gcghouse.
Both the coaches and players are actively helping revive this program. Staying positive, giving max effort and doing things the right way are a few of the morals that Griffins softball has adopted.
"For my first Griffins softball season, my goals would start with helping build a solid foundation for this team, and all the teams that come after," Niemiec said. "That starts with teamwork, then learning, and above all, hard work."
This summer, softball plans to meet as an official class where Fuentes and the players can discuss softball-related topics closely. Student-athletes and coaches will meet a total of eight times before the fall. The physical training on the field will pick up in the fall.
Leave a Comment
Your donation will support the student journalists of Grossmont College. Your contribution will allow us to purchase equipment and cover our annual website hosting costs.
About the Contributor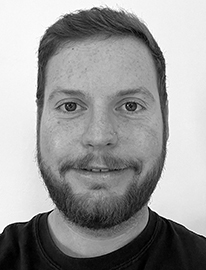 Andrew Breitenbach, Deputy Editor
Aspiring journalist, local sports fanatic and extreme sports enthusiast. Cross-media journalism major that enjoys movies, music, video games, art and sports.