Pride-full
June is a month set aside to celebrate love in all its forms.
June is when the LGBTQIA+ communities celebrate Pride. Typically referred to as Pride Month, there is a lot of history to the celebration and events to acknowledge this community.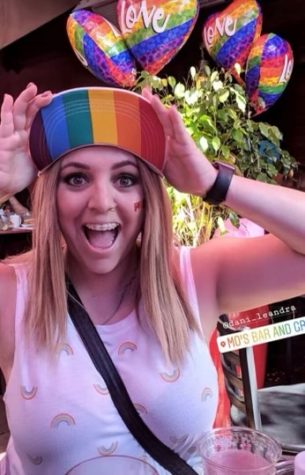 Pride festivities take many forms across the globe, from parades to parties to demonstrations to proms. After 50 years, Pride celebrations have become so diverse that anyone can find a way to celebrate, whether it's the raucous jubilation of the NYC Pride March, community forums at the LGBT Center in San Francisco or the massive crowds attending WorldPride in a different city every two years.
With that in mind, let's take a deep dive into Pride, investigating its history, worldwide celebrations and future.
History
Since the beginning of the contemporary LGBTQ+ liberation movement in the 1970s, hundreds of Pride celebrations have popped up in cities throughout the globe, each uniquely local and typically linked in some way to the seminal Stonewall Riots in June.
The Stonewall Riots were not the first time LGBTQ+ individuals demonstrated against police harassment; before Stonewall, there was a disturbance in Los Angeles at Cooper Do-Nuts and another in San Francisco at Compton's Cafeteria.
But the most well-known is the Stonewall, which began with a police raid in Greenwich Village in New York City. Cops raided the Stonewall Inn, detaining and pushing people into waiting for police trucks.
However, the surrounding crowd became restless and agitated. The spectators were ultimately incited by an unknown party into fighting back, pelting the officers with objects until they were forced to flee. After the initial riots, intense street clashes persisted for many nights between police and infuriated residents.
Celebration
Following the Stonewall Riots, organizers hoped to capitalize on the resistance spirit. The next year, they planned a march to Central Park under the banner of "Gay Pride" in response to the general feeling of humiliation the community felt from law enforcement's treatment. That march along Christopher Street quickly spread to other cities, with many more people participating throughout the 1970s until Pride became the festival it is today.
Community
A way to celebrate Pride is to go out and talk with somebody in the community and try to try understand the difficulties many face and what Pride means to them.
"Pride month is important because it's an opportunity to celebrate LGBTQ voices and support the culture and LGBTQ rights. It's a chance for communities to come together and truly celebrate," Grossmont Alum Dani Leandra Guinn said.
Pride Month means something different for everyone in the community. For Grossmont Alum James Miller it's about being accepting of all lifestyles.
"Pride Month is important because it shows how much people fought for their rights, but it also gets into the history of the discrimination that many people in the
community have felt throughout the years," they said. "I think that's important to remember when looking at Pride Month and all the events that are going on, there was a time when us being our true selves was not okay. And even nowadays, there are places where we're not allowed to be ourselves, and I think many people forget that we're still fighting for so many of our rights."
Pride is an opportunity to love and be loved, letting voices be heard and letting others know they are enough as they are.
"Pride Month is significant for visibility and to educate/spread awareness," said Grossmont Student Lynn Davis. "History and even political views today show that the LGBTQ+ community has been targeted negatively. Pride Month allows change."
Wanting to be unapologetically yourself is something many people can understand.
Miller said, "Pride to me is a way to show others they are loved no matter how others treat them. because when you're a part of this community, you get to pick your own family who will love and uplift you no matter what."

A family that loves and cares about a person can change a life, and many members of the LGBTQ+ community feel pressure from family members who may be critical of their true identity.
There are many ways to celebrate during Pride, and going to parades is a common practice in the community. Both Guinn and Davis said such local festivals are their methods of celebration. Others, like Miller, might take a more unique approach to observing Pride Month.
"During Pride Month, I like to be with my family but also to spend time educating people on the community and the legislation that is trying to be passed against our community," they said.
With lots of ways for individuals to celebrate and uplift the LGBTQ+ community, here are just a few ways to do that.
Learn more about gender and sexuality. Learn about the L's, the G's, and the B's. The T's, the Q's, and everyone else in the alphabet squad.
Read works by LGBTQ+ authors. Purchase queer studies resources directly from the source, or appreciate some fantastic novels with LGBTQ+ characters.
Educate yourself on the history. Though Stonewall was a significant trigger, LGBTQ+ history did not begin there. Try to learn about the history of LGBTQ+ people before Stonewall.
Speak to elected leaders to protect and support trans and queer youth. It's been an increasingly polarizing year regarding legislation for LGBTQ+ youth in America, and you can contribute to groups that help them.
Attend events year-round. Going to drag shows at bars or restaurants helps support drag performers and people in the community even more.
Be an ally. Even individuals not identifying as LGBTQ+ can celebrate and help by being an ally to pride issues. The more people helping the community, the more people can make a change.
Leave a Comment
Your donation will support the student journalists of Grossmont College. Your contribution will allow us to purchase equipment and cover our annual website hosting costs.
About the Contributor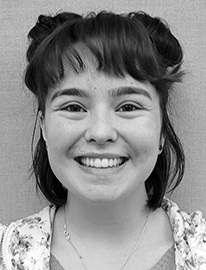 Dani Ucman, Staff Writer
Journalism major who enjoys reading and doing theater shows in the community in her free time. Enjoys listening to music and visiting Disneyland with family...