Film Preview: Summer Blockbusters
Spotlight of the upcoming movies this Summer.
Cinema season has begun. May typically marks the beginning of a three to four-month stretch where popular movies are sequentially released into theaters. This year's summer months are packed with blockbusters, starting May 5 with Guardians of the Galaxy Vol. 3 and stretching to July 21 for Barbie and Oppenheimer. There's a wide variety of movies for every type of viewer, and movie critics will have plenty to write about.
The Little Mermaid – May 26
The latest installment to the live-action Disney remakes is The Little Mermaid. Directed by Rob Marshall, the film stars Halle Bailey as Ariel, Melissa McCarthy as Ursula, and Javier Bardem as King Triton. Rumors of song lyrics changing for the new movie have created a buzz around this remake of the animated film. Disney has modernized the story in several ways while keeping the main tale intact. The 1989 original hit had a budget of $40 million, while the new film is estimated to cost around $200 million.
Spider-Man: Across the Spider-Verse – June 2
In this sequel to the highest-rated superhero movie ever on Rotten Tomatoes, Miles Morales, a.k.a. Spiderman, is voiced by Shameik Moore; Oscar Issac plays Miguel O'Hara and Hailee Steinfeld voices Gwen Stacy. In this animated movie, Miles reunites with characters from the first film and goes on a multiversal journey where they encounter different versions of Spiderman.
Students at Grossmont have shown excitement for this upcoming movie.
"I really want to see Spider-Man: Across the Spider-Verse because I liked the first one with Miles Morales," Grossmont Student Angie Rodriguez said. "I actually already got tickets for the Spiderman movie with my brothers."
The Flash – June 16
After four years of delays, the much anticipated Flash movie is finally coming to the big screen. Directed by Andy Muschietti and starring Ezra Miller as the Flash, this film is about a speedster superhero who tries to go back in time and change the past. In the film, Ben Affleck and Michael Keaton play different versions of Batman from two separate realities. The plot loosely follows the events of the crossover comic "Flashpoint" and the animated movie Justice League: The Flashpoint Paradox.
Miller's legal issues held up the movie and almost caused it to be scrapped completely. The trouble has made some fans hesitant to support the lead's big role for DC Studios.
"I'm kinda iffy about 'The Flash' because I've heard a lot of controversy surrounding the movie," Grossmont Student Jocorey Mitchell said.
Indiana Jones and the Dial of Destiny – June 30
Some view this fifth movie of the classic franchise as a chance for redemption for the unpopular fourth one, Indiana Jones and the Kingdom of the Crystal Skull. Harrison Ford is playing arguably his most famous role, Indiana Jones, for one final time. The film also stars Mads Mikkelsen as Jürgen Voller, a former Nazi who works for NASA and the film's main antagonist. Indiana Jones and the Dial of Destiny will be the first movie in the series not directed by Steven Spielberg or written by George Lucas.
Oppenheimer – July 21
Directed by the academy award-winning Christopher Nolan and starring Cillian Murphy as J. Robert Oppenheimer himself, this movie focuses on the making of the world's first atomic bomb and World War II. The star-studded cast also includes Robert Downey Jr. playing Lewis Strauss, Florence Pugh as Jean Tatlock, and Matt Damon as Leslie Groves. Most Nolan flicks receive a lot of attention, and this one is no different. Fans have been anxiously awaiting the famous director's next film for some time.
Barbie – July 21
One of the more unique movies releasing this summer stars Ryan Gosling as Ken and Margot Robbie as Barbie. Other notable stars include Will Ferrell, Michael Cera and Simu Liu. While one might assume this is a children's movie, the stacked cast and enormous attention around the film have suggested otherwise. Many adults will be showing up for this possible instant classic. The movie is also directed by actor and writer Greta Gerwig. Its plot involves Barbie leaving Barbieland and taking on the real world.
"I just love Greta Gerwig a lot after seeing her work with 'Little Women,' it was super significant to me," Rodriguez said. "Seeing more of her work in Barbie would be really interesting and I also loved the fact that they put Micheal Cera in it."
Leave a Comment
Your donation will support the student journalists of Grossmont College. Your contribution will allow us to purchase equipment and cover our annual website hosting costs.
About the Contributor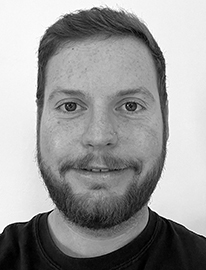 Andrew Breitenbach, Deputy Editor
Aspiring journalist, local sports fanatic and extreme sports enthusiast. Cross-media journalism major that enjoys movies, music, video games, art and sports.