International Club Hosts Graduation Beach Party
The International Club at Grossmont College held a graduation beach party for students May 19 at South Mission Beach. Preparations for the event were done over several months before it was actually hosted, and students in the club were able to do a lot of the actual planning for it.
"I want it to be a very student-focused event so I kind of let the students…work it out and I kind of guide them to how to make their impossible dreams more possible," Bryan Lam, club advisor for International Club, said.
The goal of the graduation party was to help make graduating students and transfers feel more appreciated for their accomplishments.
"They're part of the Grossmont family," Lam said. "That even though they're leaving, they can always come back and that they're always welcome to take a class or two or if they ever need help they can always ask us questions later down the line."
Something new done with this graduation party that's different from what the International Club has done in the past is a new food vendor who served pupusas.
"Normally we do like tacos or barbecue or something like that," Lam said.
The graduation was also closer to restrooms than it was last year and they better prepared their canopies for the windy weather conditions. The event offered several different activities for attendees to take part in.
"We want to make sure we have games, activities for people to participate in to get to know each other," Lam said.
When asked what the highlight of the event was, Student Rawan Khattan said: "I would say the graduation itself. Seeing people that…I was with this semester and the previous semester leaving."
This was the last event planned for the spring semester by the International Club, but there are still plans for future events. "I'm not sure how much of it will actually get approved because usually, it takes a couple of months to get all the paperwork through," Lam said. "I think we're planning to plan right now."
Leave a Comment
Your donation will support the student journalists of Grossmont College. Your contribution will allow us to purchase equipment and cover our annual website hosting costs.
About the Contributor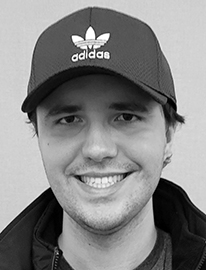 Jacob Houseman, Staff Writer
History and journalism major hoping to transfer to SDSU. Spends his free time reading books, comics and playing games.