Cinema, Through the Iris of Visionaries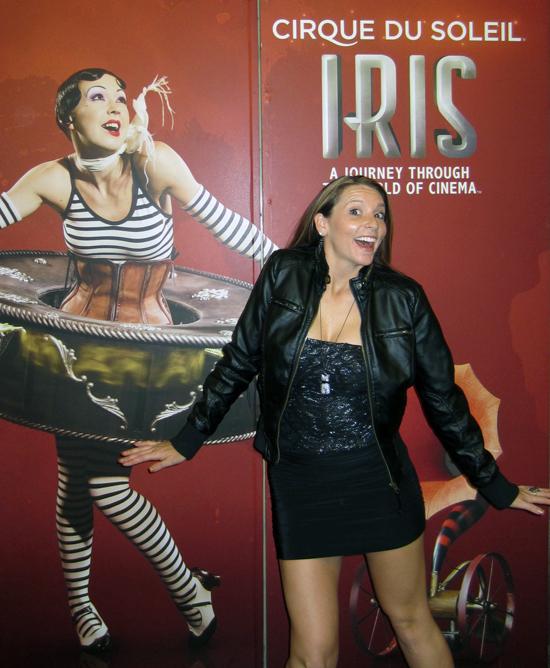 HOLLYWOOD – As a Media Communications major at Grossmont College, I was enthusiastic to hear Hollywood's famous Kodak Theater is now the
permanent home, not only to the annual Academy Awards, but also to Cirque Du Soleil's newest creation: IRIS, A Journey Through the World of Cinema.
The Kodak Theater, located inside the Hollywood &Highland Center, was built November 2001 and, in just 10 short years, has
gained tremendous notoriety through its featured events such as American Idol, ESPY, BET and Emmy Awards.
However, since debuting September 2011, an IRIS phenomenon has taken over the streets of Tinsel town and embedded itself into the heart of cinema buffs everywhere.
Just as its name suggests, IRIS captures the essence of cinema via photography and motion picture through creative and colorful stimuli.

The two-hour performance, including a 20-minute intermission, brings to life the evolution of the silver screen with over 70 amazingly talented men and women from across the globe.
As the souvenir program states, the creation, development and production process for IRIS started back in 2008 with French director-choreographer Philippe Decouflé, alongside guide and founder, Guy Laliberte.
During the creation phase, renovations to the Kodak Theater were also needed in order to host the soon-to-be 10-year running acrobatic circus performance.
Installation of enormous stage lifts; a high-tech automation system and construction of a new artist training facility were all necessary in preparation for the 2011 introduction.
The show is comprised of acrobats, dancers, clowns,musicians, actors and other highly talented artists who take you into the "movie-making process" through live dance and video, filmed sequences, animation, incredible lights, audience interaction and impressive sound.
As projected to its audience, IRIS brings you a fascinating behind-the-scenes look at the "stuff dreams are made of" in a real way.
The virtual world of overbearing technology is removed while the simplistic use of lights, camera, and action submerse you into a new realism.
The Montreal-based group expresses the style and vibe of IRIS to be "a poetic phantasmagoria inspired by the world of cinema" depicted through a live show in the 7th art.
Within the United States, Cirque Du Soleil now has 15 regularly scheduled live shows that incorporate both the elements of the circus as well as the rugged avant-garde displays of street entertainment in a unique and vibrant collage of arts and entertainment.
For more information on IRIS and other Cirque Du Soleil performances, visit www.CirqueDuSoleil.com
*
Fedor is arts and entertainment editor of GC Summit. She may be contacted at [email protected]