Coronavirus
Grossmont College administration responds to concerns on campus stemming from the coronavirus.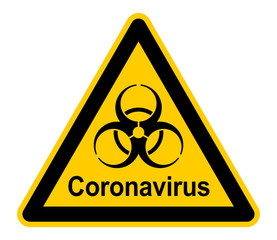 Sharing desks and door handles are an inevitable part of a college student's life. However, COVID-19 presents a new layer of concern to the spreadability of this illness.
More commonly known as the coronavirus, COVID-19 originated in China. Its symptoms range from coughing to pneumonia, to kidney failure and even death. At time of print, the virus has killed 31 in America. Although a rumor circulated regarding the coronavirus reaching Grossmont College, it originated from a prank news site with no evidence of any students or faculty being ill from the new virus.
"I am horrified by the perpetrator of this irresponsible rumor who then celebrates pranking us," Grossmont President Nabil Abu-Ghazaleh said viaemail. "This is dangerous behavior, not innocent fun." On March 10, local news station Fox 5 San Diego aired a live broadcast from campus to dispel the hoax and rumors, speaking to students and Grossmont- Cuyamaca Community College District Communications & Public Information Director, Anne Krueger.
Despite its absence, college officials are monitoring the situation and have already developed a plan should the coronavirus make a debut on campus.
"
"I am horrified by the perpetrator of this irresponsible rumor who then celebrates pranking us.This is dangerous behavior, not innocent fun.""
— Grossmont President Nabil Abu-Ghazaleh
On March 9, Chancellor Lynn Neault said in an email: "While we want to be prepared in the event of the need for closure, let us emphasize that as of today, there are no positive cases of coronavirus in San Diego County. San Diego County Public Health reports that 76 people are being tested – 56 cases have come back negative, and 20 other cases are pending results."
However, later that day that information changed. "San Diego had one positive test case as of yesterday evening," Lorena Ruggero, director of College and Community Relations, said at a president's forum on March 10.
Preparing for Closure
Neault also informed all faculty in the Grossmont-Cuyamaca District of the intended closure levels of the campus if the coronavirus was to pose as a threat:"The CDC continues to stress that the risk is low in San Diego, and we are diligently monitoring the situation throughout the day," she wrote in an email. The emergency plan starts with the first level of closure. In this case, all classes and school services would be transferred to online platforms. Although students may have hoped their classes would be canceled in the event of the coronavirus reaching the campus, they will still complete their courses but in the comfort of their pajamas. The second level of closure would only allow "essential employees" to be present on campus, the chancellor said in an email. All other staff would remain available via telephone.
The third level would entail the whole district shutting down until further instructions. Because of the amount of uncertainty that comes with the future of the coronavirus, Ruggero said, "We don't
know what this looks like long-term, so we are planning for a wide spectrum of 'what if ' situations."
Moving Online
Although the thought of pajama days might be appealing, the implications of the COVID-19 on campus would result in an inconvenience of transferring all courses online mid-semester. Students are responsible for basic-yet-cautionary procedures that could prevent the disruption of closing Grossmont's campus. San Diego State University has already taken action with an announcement on their website that said: "Immediately after spring break, and effective April 6, all courses shall be conducted using fully online or distributed modalities."
This transition to online classrooms included the exception of a few classes because of their special requirements restricting online learning. In addition, UC San Diego and Southwestern College transitioned to online classes, and at time of press, The San Diego Union Tribune reported other local institutions were considering following suit.
On March 11, Cuyamaca President Dr. Julianna Barnes reported in an email that a student who came in contact with a "presumed positive COVID-19 patient," and while the student isn't showing any symptoms, they are self-quarantining for two weeks.
Taking Precautions
Everyday objects harboring bacteria, such as cell phones and steering wheels, are examples of simple items requiring disinfection. Instead of stockpiling toilet paper, focus on taking care of your body. Students aren't the only ones who should take initiative for the coronavirus prevention.The district's website said: "The District is taking extended measures to ensure a hygienic environment, including placing disinfectants and hygienic wipes in classrooms and common areas. Our custodial staff members are regularly cleaning with a germicidal detergent similar to those used in health-care settings. In addition, they are ramping up to thoroughly deep-clean all surfaces, including floors and door handles, particularly in high-traffic areas."
About the Writer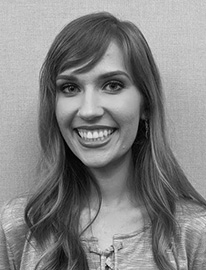 Olivia Linstad, Deputy Editor
Broadcast journalism major who aspires to intrigue and inform her audience through her stories. Channels her inner child by incorporating glitter in her...