"By the Way, Meet Vera Stark": A Witty, Thoughtful Look Into the History of Hollywood
A review of the recent production from Grossmont College's Stagehouse Theatre.
When adjusted for inflation, "Gone With the Wind" is still the most successful film of all time. It won 10 Academy Awards out of 13 nominations, and has remained on a pedestal in Hollywood's history for over 80 years. While people today know "Gone With the Wind" for Scarlett O'Hara's gorgeous Southern gowns and Rhett Butler's timeless, quippy dialogue, only a few are familiar with the history of the film's other great success, the performance of "Mammy" from actress Hattie McDaniel.
Hattie McDaniel became the first Black actor to ever win an Academy Award. She achieved something that had never been done before, and her long history of work in the industry shows McDaniel rightfully earned her Oscar. However, her career was criticized by civil rights groups, including the NAACP, because she sought out and continued to portray house servant or maid-type roles. Although the roles were considered demeaning, McDaniel pursued them because, ultimately, it became a thriving career in Hollywood for Black actors. McDaniel said: "You asked me not to play the parts, what have you got to offer in return?"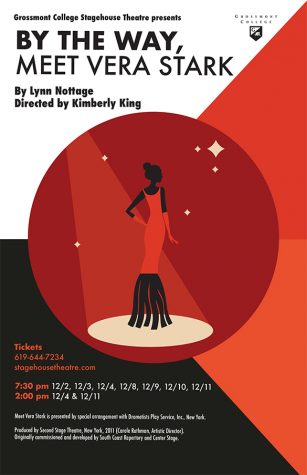 "By the Way, Meet Vera Stark" by Lynn Nottage is a fictionalized version of McDaniel's story, and how her career influenced Hollywood well into the 20th century. The story begins in 1930s Hollywood, with Vera Stark working as a housemaid for successful movie star Gloria Mitchell. Gloria is in the process of getting hired for the next epic drama titled "The Belle of New Orleans," but she isn't the only one interested in the film.
Vera doesn't have dreams of being a housemaid; she has dreams of being an actress. At a dinner party Vera and her roommate Lottie are working, the director of the film announces his desire for gritty realism in his film, wanting to show what slavery was like in the South. In an attempt to get a role in the film, Vera suddenly switches to a deep Southern accent and speaks of "the blues," with background music sung by Lottie for dramatic effect. This did lead to a career-defining role in the film, but at what cost? Was it worth it to play into an offensive stereotype in order to get work? This is one of the central themes of the play, and of Hattie McDaniel's career.
The Grossmont College Theatre Department chose this show for their 2021-2022 season, and it's a great choice.
The play takes place during three different time periods. Act one is Hollywood in the 1930s, and act two uses the present-day as a framing device for Vera and Gloria in the 1970s. Some actors switch characters throughout the different time periods. Thanks to clever costuming by Joan Mathison and Veronica Von Borstel, there was never any confusion when actors changed characters. The costumes in whole were great, being time-period appropriate and a perfect fit for each individual character.
The lead character of Vera was played by Ítarala Kati H. Gamboa Cayetano Garcia. Throughout the first act, Garcia seemed a little stiff with some of the more light-hearted and comedic dialogue. However, in act two when we see an older version of Vera, we also see a more jaded version of the character. An argument ensues between Vera and Gloria, played by Sarah Grubstad, and this version of Vera is not to be messed with. The more serious, dramatic dialogue allowed Garcia to bring another dimension to the character we hadn't seen before; this is where Garcia thrived. 
Also, it's important to note that Vera has moments of singing throughout the show. It was apparent that Garcia is not a formally-trained singer, but it was also apparent that she had put in a lot of practice to perform the music correctly. Her voice may have been a bit wobbly at times, but she still hit all the notes. A good performance can be seen in an actor's dedication to their character, especially in an area that might not come as easily. 
The show could probably be qualified as a "dramedy", because although there are serious moments that discuss racism and classism, there is great, witty dialogue that left the audience chuckling throughout. When it comes to the comedy, the standout performance was Kaitlyn Taylor in the role of Lottie. Taylor's comedic timing was on-point, and her dialogue and facial expressions left the audience laughing at every turn. She was a delight every time she was on stage.
It's easy to see that director Kimberly King put a lot of thought into this show. At the beginning of act two, we see a filmed segment of "The Belle of New Orleans" featuring Vera and Gloria. The film shows the characters with Civil War era-appropriate furniture in the room that the movie is being filmed. It could have been easy to just film the scene on some part of the set, or place random furniture in a classroom, but what they ended up doing felt genuine.
Time was put into the smaller details of the story, and it greatly added to the overall enjoyment of the show. Scenic Designer Michael McKeon said: "We did the recording of 'The Belle of New Orleans' video in the first two weeks of the production. I built all the flats and made a mini bedroom set in the shop then I recorded that scene. I re-used those flats on the stage set and painted over the original design." 
Please remember, this play is not the life story of Hattie McDaniel. While her story does provide inspiration, the character of Vera is an amalgamation of thousands Black actors and actresses who struggled with this issue, during the 1930s and throughout the rest of the 20th century. "By the Way, Meet Vera Stark" is a witty but thoughtful insight into Hollywood's history, but leaves you thinking about Hollywood today. The cast and crew put a lot of time and effort into the production, and it paid off.
Quote from Michael McKeon added after initial publication.
Leave a Comment
Your donation will support the student journalists of Grossmont College. Your contribution will allow us to purchase equipment and cover our annual website hosting costs.
About the Contributor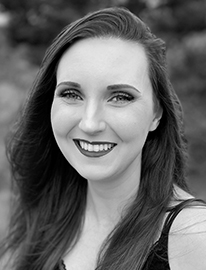 Makayla Hoppe, Editor-in-Chief
Journalism major pursuing a career in live theater. Loves cats, "Alice in Wonderland" and entertainingly-bad movies.