Spring Break Safety
Fast-track your spring break safety with the following recommendations.
Spring break is the most exciting part of March for many college students. Whether it be a vacation or a staycation, having fun shouldn't be the only priority. Safety comes hand in hand with having a memorable time.
Travel in groups. It is better to go out or travel in trusted groups to avoid potentially dangerous situations that could occur more often if you're alone. Remain within the eyesight of your friends and never leave with a stranger. Travel buddies provide instant help from a familiar face to dependable protection.
Make sure to carry sunblock. Help to prevent any bad sunburns and protect your skin from potential skin cancer risks at the same time. Hydration is also very important to avoid potential heat exhaustion. Drink plenty of water and use shaded areas to fend off headaches, fatigue and dizziness.
Keep your drinks in sight. While being at a bar or club can easily cause distractions, it is important to keep an eye on your beverage. Keeping your drink close to you can help prevent having it spiked. For even more security, don't accept a drink from a stranger and watch carefully as your drink is being poured.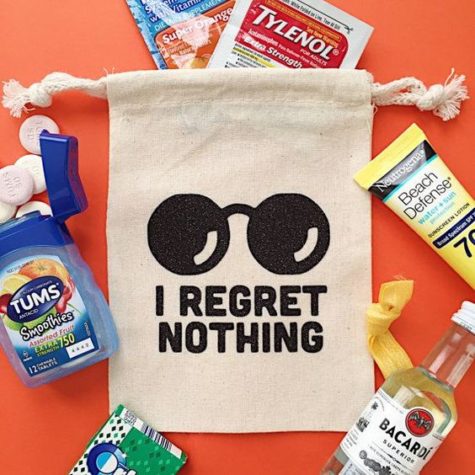 Drive safely. Inevitably there comes a time when all good things must come to an end, so make sure to practice safe driving. If no designated driver is appointed, try other means of transportation. Perhaps a friend or family member will be willing to provide a ride, or you can always use a taxi or ridesharing app like Uber or Lyft.
Use ridesharing apps carefully. Apps like Uber or Lyft also come with their own set of risks. It is extremely important to check that you're getting in the correct car before continuing your trip. You can do this by making sure the license plate, car model and photo match up with the one on the driver's profile. Try to share your ETA with someone you can rely on, this can also be done through the app. The Uber and Lyft websites both state the app has a 911 feature within it, by clicking the button you will be connected to a 911 dispatcher and your trip details are automatically shared with them as well.
Think about tomorrow. Consuming too much alcohol can be a nightmare the next day. Although the best way to prevent a hangover is moderation or no alcohol at all, there are a few things that can be done to ease the pain. Antiacids should be kept handy if you plan out your drinking the night before, they work as a good form of reducing nausea. Hydration is always important, but especially during and after a day of drinking. If possible, avoid the sun as heat and harsh light will only make a hangover worse. Check out below for some Grossmont student's personal hangover remedies:
Nathaniel Tiapula: "Two Alka-Seltzer Plus to balance the stomach, one bottle of Sprite for digestion, one gallon of water, spicy ramen mainly for the broth and carbs."
Daniela Sanchez: "Hydration and rest are the only two things I need. I usually just sleep in as long as I can and try to drink Gatorade."
Liliana Lomeli: "Menudo/ pozole and lots of Pedialyte!"
Leave a Comment
Your donation will support the student journalists of Grossmont College. Your contribution will allow us to purchase equipment and cover our annual website hosting costs.
About the Contributor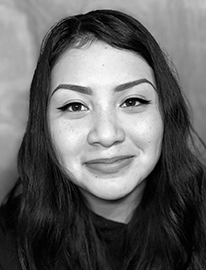 Lindsay Elias, Editor-in-Chief
Born and raised in San Diego. Majoring in journalism in hopes of becoming a motor sport journalist.