Summer Trips
The approach of summer has students planning getaways.
With the semester nearing its end, the summer is closing in for Grossmont College. Some students have even made plans already for summer vacation despite upcoming finals.
Parinya (Anna) Chanvannaya is having her mother visit this month. When graduation is over, she said plans to go back with her mother to Laos to surprise her friends.
"My mom's planning to open like a new cafe and one of my friends, high school friends, is working with my mom right now, and I will not tell anyone that I'm going back," Chanvannaya said.
Her mom is going to call her high school friends and best friends over to try the cafe's new menu.
"It's going to be free and stuff so they're definitely going to come," Chanvannaya said. "I will be dressed up like crazy and fancy and then I'm going to be like, 'Guys, I'm here! Surprise!'"
For other students, she recommends going to Laos as well as Thailand.
"A lot of people like to come to visit Laos and then they go to Thailand and then somewhere else," Chanvannaya said.
More specifically, she recommends going to Bangkok, which is the capital city of Thailand, though she warns that it's hot in these countries.
"Enjoy your summer," Chanvannaya said. "I'm definitely going to enjoy seeing my friends' reaction because they have no idea that I'm going there because they only know that my mom is coming."
Another Grossmont student with summer plans is Alyssa Young, who is flying to Hawaii for a week despite having summer classes.
"My dad has some business to do there but other than that we're going to just be hanging out at the beach, hiking and relaxing," Young said in an email.
She noted she's been to Hawaii several times in the past, but this time her dad had her come along so they could have a family trip.
"I like how peaceful it is there and it's a great place to escape," Young said.
Though she recommended going to the state, she warns that it can be expensive, particularly for college students.
"Flights can get pretty expensive so I recommend mini road-trips that can be more realistic," Young said. "To either Los Angeles, Arizona, or even drive all the way up to Northern California."
A student who is also going on a plane flight to another state for the summer is Hunter Mellinger, who is traveling to South Carolina to see his girlfriend despite him not being a fan of flying.
"She just moved into a new house so I'll probably be checking that out a lot," Mellinger said. "Go get some ice cream and go hiking. You know, the usual."
He also plans on going on a road-trip to West Virginia in September so he can see the Mothman Festival.
"It seems like a fun little thing to do because me and my friends play a game called 'Fallout' which happens to have a Mothman in it," Mellinger said. "So I think it'd be fun to go for my birthday since the festival happens to land directly on my birthday this year."
Mothman is a cryptid from the town of Point Pleasant that is important to the history and legacy of the town.
"It's just kind of a cheesy little way to get tourists to come to the town and…they have Mothman pizza," Mellinger said. "They have a Mothman statue, they have Mothman games and prizes, and then people go out into the woods and look for Mothman at night. So it should be fun and hopefully safe."
Jenna Andrews also has plans for the summer, despite taking classes at the same time. She said she plans on renting a hotel room and going to Disneyland with her family to celebrate Father's Day.
"We're pretty Disney people, we go pretty often," Andrews said. "So it's really fun."
She also recommended students go to Mexico for summer vacation, specifically Puerto Vallarta which is a town on the west coast of the country.
Whether it's Mexico, Loas or a day trip to Disneyland, dreaming of summer vacation can help students get through the last bit of the semester.
Leave a Comment
Your donation will support the student journalists of Grossmont College. Your contribution will allow us to purchase equipment and cover our annual website hosting costs.
About the Contributor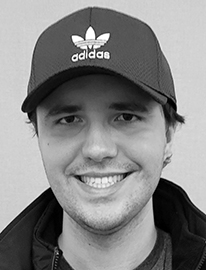 Jacob Houseman, Staff Writer
History and journalism major hoping to transfer to SDSU. Spends his free time reading books, comics and playing games.